World Turtle Day: TikTok turtle's tasty treat
In honor of World Turtle Day celebrated on Tuesday, May 23, we're throwing it back to one of our favorite Viral Videos of the Day, which shows off a "little turtle who loves fruit."
Viral Video of the Day
Anybody hungry? This little one is, and is definitely up for the cutest animal on TikTok!
A TikTok account by user @billyluckly usually posts adorable videos of dogs and cats, but its highest clicked clip is a change of pace to a cold-blooded reptile that's chowing down.
In the video, a turtle can be seen with a serious affinity for eating grapes. The best part? It makes the most heart-melting expressions when it does!
The captivating grub sesh has been viewed over 69,000 times, making users in the comments section go, "Aww!"
Check out the tasty treat below: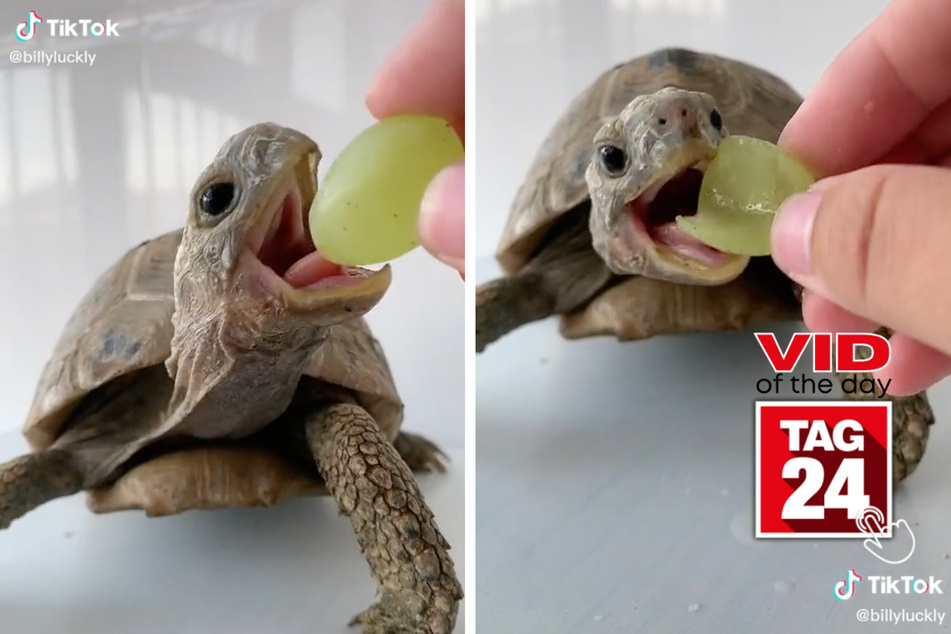 Do you have an awesome video you want featured on TAG24.com? Let us know!
Viral videos brighten up everyone's day, so be sure to laugh and then pass it on. TAG, you're it!
Cover photo: Collage: Screenshot/TikTok/@billyluckly