Viral video of the day for March 17, 2023: Dog goes down!
Whether they make you laugh or cry, epic viral videos are keeping you constantly scrolling. Here's one that's sure to bring a smile to your face and some entertainment to your day!
Viral Video of the Day
Some dogs aren't as smart as others.
A Golden Retriever named Pacha blew up on TikTok as she failed to gracefully snuggle up on her owners' bed.

In hopes of getting comfy with a bright yellow pillow, the doggo gets too close to the edge and takes an inevitable flop to the floor.
Check out the hilarity below: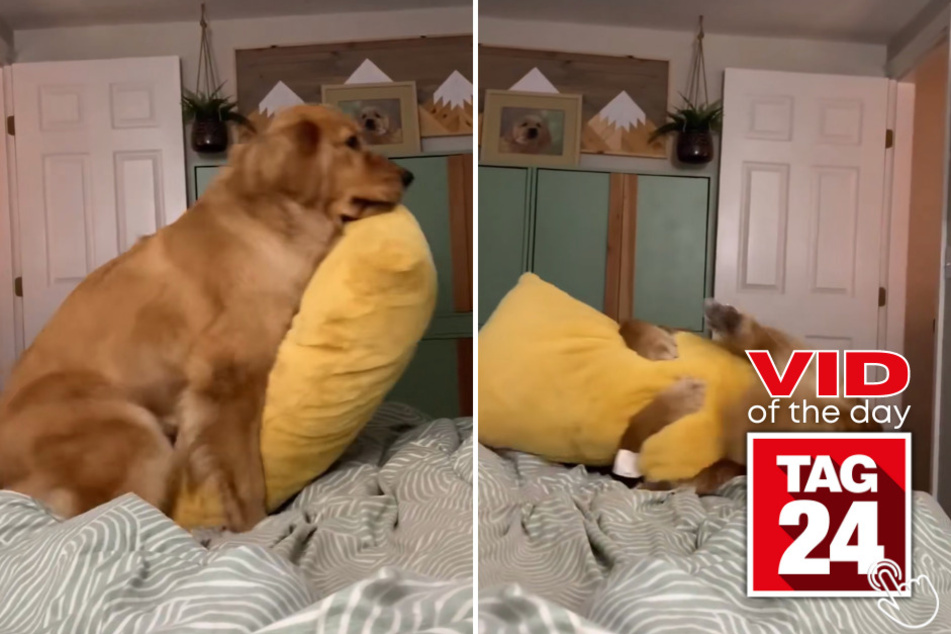 Have an epic video you want featured on TAG24.com? Let us know!
A vid can brighten your mood and ease tension in your daily life. So share your favorites and pass it on. TAG, you're it!
Cover photo: Collage: Screenshot/TikTok/pubitypets