Viral Video of the Day for March 22, 2023: Dog Grinch toes!
Dogs never fail to provide endless entertainment, especially when it comes to their cute and cuddly appearance. This pup will definitely make your Wednesday wonderful!
Viral Video of the Day
This viral video posted on TikTok gave one simple command to viewers: "Choose your grinch toes."
"Grinch toes" refers to the untrimmed hair on a dog's paws - which is definitely something this pupper has.
#ChooseYourCharacter by Jim Walter plays in the background to give this clip a retro-gaming vibe. Options for viewers include titles of puppy paws like "wet rat," "silky boi," "sandy bug," "fresh brush," "windy toes," and "toe frills."
Even online pet retailer Chewy got in on the fun, answering the question by commenting, "Tag yourself, I'm wet rat."
Which option would you pick? Check out your pawsome options below: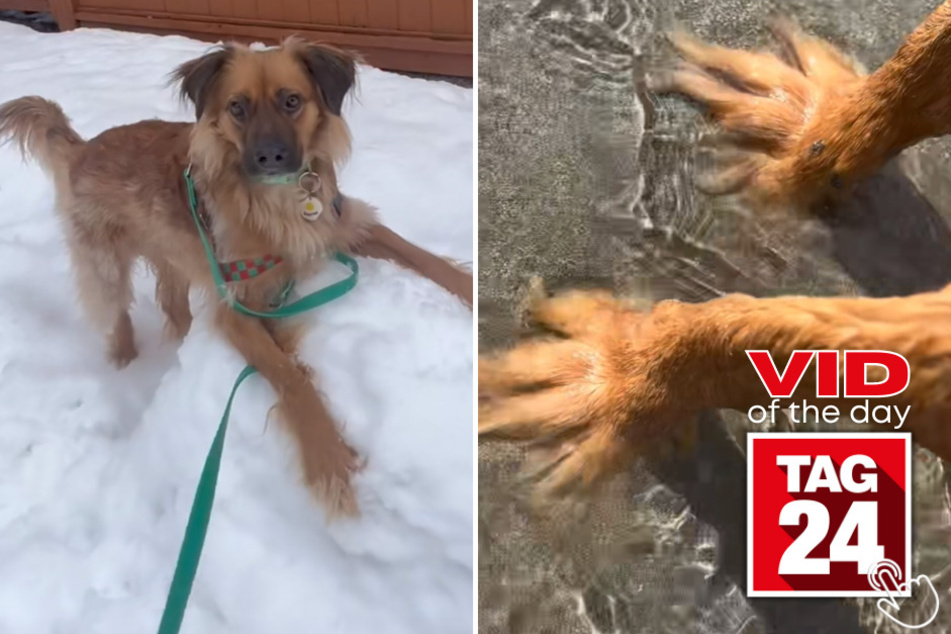 Have an awesome video you want featured on TAG24.com? Let us know!
A little vid can help brighten your day amid the mundane surfing. So save your favorites and pass it on. TAG, you're it!
Cover photo: Collage: Screenshot/TikTok/huevosrancherodoggo