Viral Video of the Day for March 24, 2023: Curious Cockapoo
Some dogs on TikTok are just too cute not to share, especially this Cockapoo named Dottie. Here's the TAG24 Viral Video of the Day to bring a smile to your face!
Viral Video of the Day
Isn't it adorable when dogs tilt their heads out of curiousity?
A beautiful doggo named Dottie captured the hearts of thousands on TikTok with this hilarious clip.
The video shows the pup sitting on the kitchen floor. She tilts her head to a funny audio clip that might just make you LOL - and give you a small history lesson at the same time.
TikTok users couldn't get enough of the silly girl, commenting, "But I'm just a baby" and "With this pretty face? No. I don't think so."
Check out the blissfully ignorant pup below: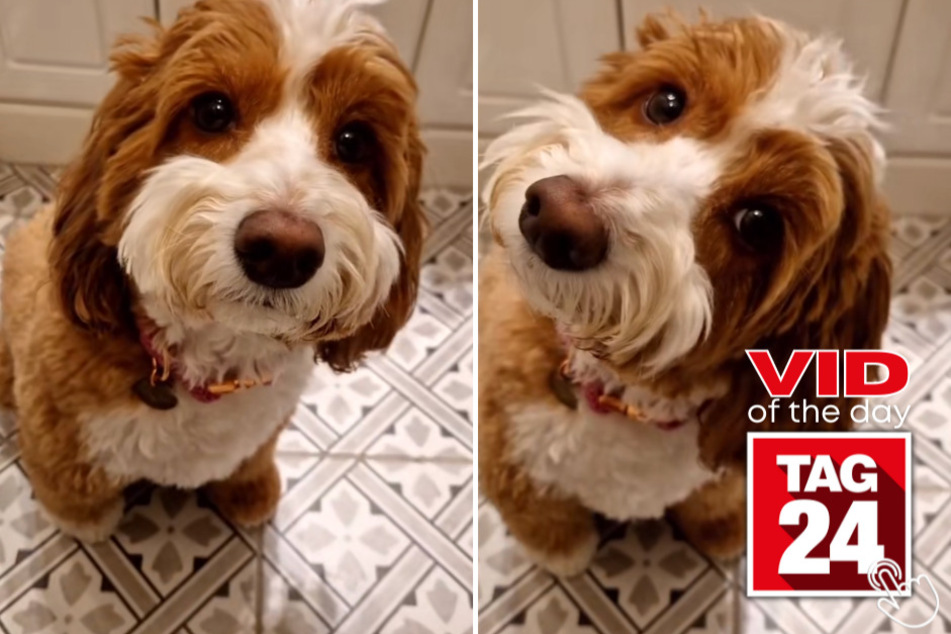 Have a pawesome video you want featured on TAG24.com? Let us know!
Sometimes a cute puppy video can really make someone's day. Watch, laugh, and pass it on. TAG, you're it!
Cover photo: Collage: Screenshot/TikTok/mollyjester