Viral Video of the Day for March 27, 2023: "Croissant girlie" dog
Finding the funniest dog video on TikTok might sound like a challenge, but this one may take the cake.
Viral Video of the Day
Who knew dogs loved croissants as much as humans do?
In this clip, a sweet doggo named Guava shows off her jumping skills while frolicking in a California field.
What truly makes the video brilliant is its audio, which is essentially a voice reading a diary entry about wanting to buy and eat a "quissant."
With over 14 million views and 4 million likes and counting, TikTok users could not get over this bouncy girlie.
Check out the comedic cutie below: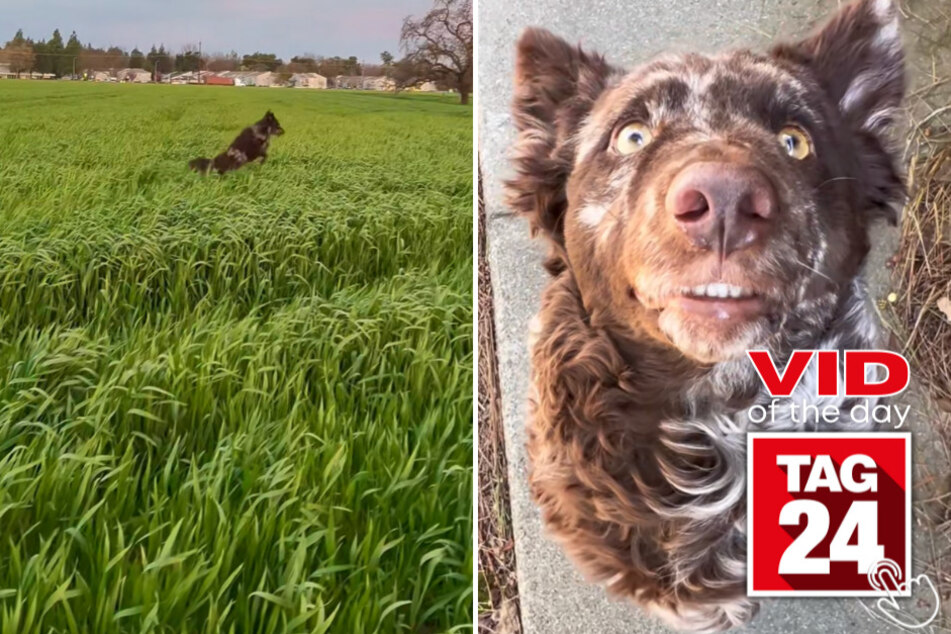 Have an awesome video you want featured on TAG24.com? Let us know!
Finding a funny and hilarious video can brighten up your day. Make sure to enjoy and pass it on. TAG, you're it!
Cover photo: Collage: Screenshot/TikTok/wildspotted