Viral Video of the Day for March 29, 2023: Doggy diving!
Utila, Honduras - Looking for some delightful entertainment? Check out this courageous dog on TikTok named Honey that isn't afraid to dive into the deep blue sea.
Viral Video of the Day
Most dogs hate getting wet or taking a bath. But for Honey, she sees it as the most fun part of her day!
A vid posted on TikTok shows multiple clips of a fearless dog running on a dock in Honduras alongside different people and jumping into the ocean.
The song Ceilings by Lizzy McAlpine was playing throughout the video, which has gone totally viral on the social media platform.
With 7.6 million views and 1.4 million likes and counting, TikTok users can't seem to get enough of this adventurous doggy.
Check out the precious pup below: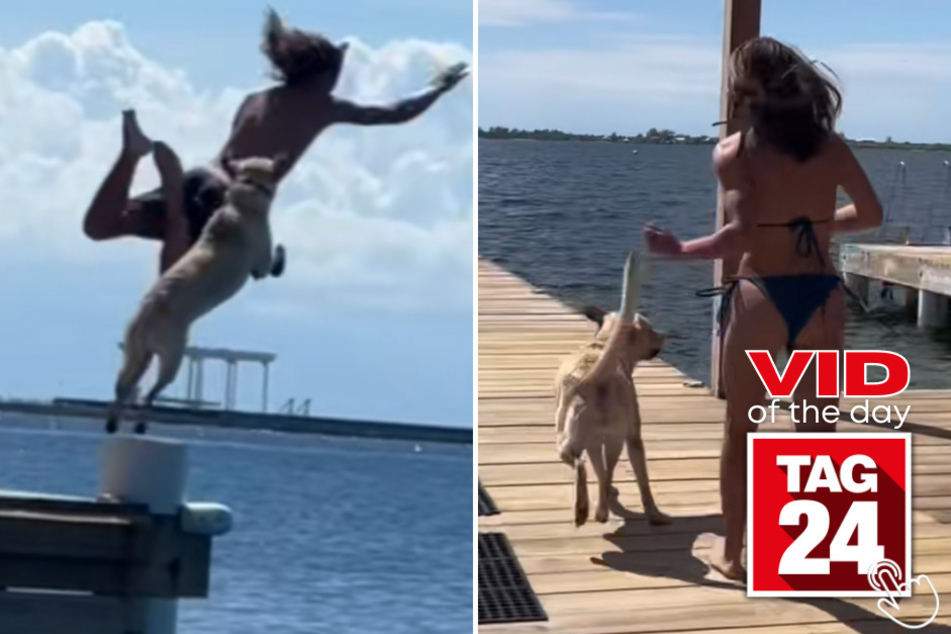 Have an awesome video you want featured on TAG24.com? Let us know!
Adventure is always right around the corner. Make sure to have fun and pass on the joy. TAG, you're it!
Cover photo: Collage: Screenshot/TikTok/kimmypicone