Extreme body modifications couple sets new world record
Widely known as the "Cherubs of hell," Victor Hugo Peralta and his wife Gabriela Peralta now hold a world record that may be more extraordinary, and more life changing, than nearly any other.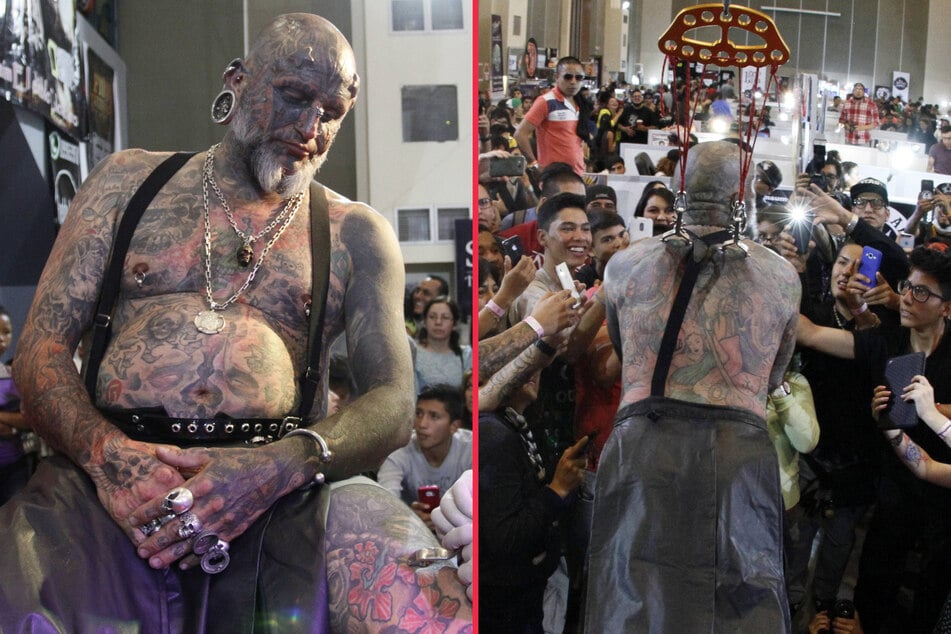 Covered from head to foot in tattoos and extreme body modifications, this South American couple has so many body mods that they have held onto their record since 2012.
The number keeps increasing, and while the record originally stood at 77 body mods between them, their new number is significantly higher than it was a decade ago.
So, who is Victor Hugo Peralta and his wife Gabriela, and what motivated them to become such extraordinary world record holders?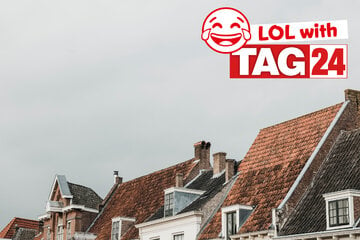 And, other than the plethora of tattoos that cover their skin, what are their most remarkable body modifications?
Let's get to it.
Couple with the most extreme body modifications earn new record
Victor Hugo Peralta of Uruguay and his wife Gabriela Peralta, who hails from Argentina, have held the world record for the most body modifications on a married couple since 2012. At the time, when Guinness World Records originally awarded them with the accolade, they collectively had a total of 77 body mods.
Now, more than a decade later, the pair of 53-year-olds are not only standing firm with their achievement, but have actively upped their total. The couple revealed their additions on an Italian TV show called Lo Show dei Record, and were celebrated by Guinness World Records yet again as a result.
With Victor now boasting 41 body modifications and Gabriela heaving with a mighty count of 51 mods, the couple now have a total of 91 between them.
Guy and girl with most body modifications win big
To commemorate the achievement, the two of them got Italian flags tattooed onto their chests. It has been a long road to get them to 91 body modifications, and what's a more appropriate way to celebrate on live television than to get inked up?
Shockingly, Victor's body art journey started when he was only eleven years old and got his first tattoo. After that, he didn't get any other mods or tats until 2009, after he and Gabriela tied the knot. When he got back into the body art world, his first move was to get three star-shaped subdermal implants punched into his forehead.
Now, the couple have more than just ink running through their veins. The duo are covered in mods, from dental implants to forked tongues, to subdermal implants that score shapes into their skulls. They both have eye tattoos, piercings of every kind, and of course, more ink pieces than you could count.
Speaking to Guinness World Records, Gabriela explained that they love to get tattoos and body art on account of them being artists themselves. They not only want to shape and paint the world around them, but their bodies as well.
"Our love for tattoos and for body art started with us because we are artists," she said. "We paint not only our bodies, but anything that's got to do with art."
What tattoos and body modifications to the world record winners have?
Everyone is captivated by the more confronting and uncomfortable body modifications sported by Victor Hugo Peralta and Gabriela Peralta. With tattooed eyes, split tongues, subdermal implants, and too many piercings to count, it's hardly their tattoos that catch your eye.
While not what has given them a Guinness World Record, their tattoos are still nothing to sniff at. Blacked out and demonic, this is a couple so devoted to body art that you can't help but also admire the ink, which includes a Puerto Rican flag and tunnel vision tattoos, that have been so permanently sketched into their skin.
Cover photo: Collage: IMAGO/ZUMA Press