Big chunk of California's iconic Highway 1 falls into Pacific
Big Sur, California - A huge piece of California's Highway 1 collapsed last week following heavy rain and snow.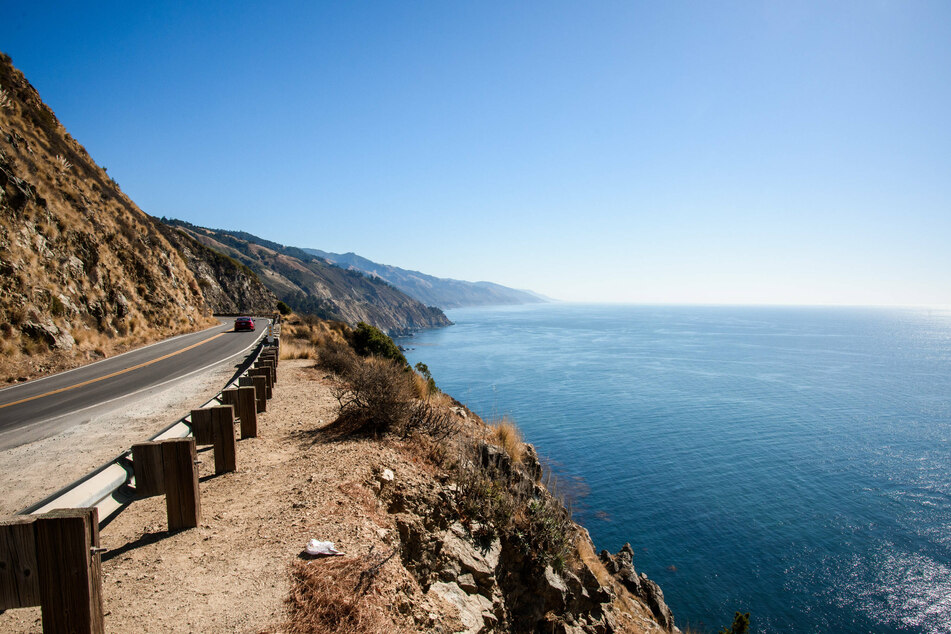 About 15 miles south of Big Sur, a massive landslide washed away a significant part of the highway January 28 through 29.
California Department of Transportation (Caltrans) officials said in a statement Friday a debris flow from the hillside above the roadway "overwhelmed drainage infrastructure, flowed across the highway, and eroded the road resulting in the complete loss of a segment of Highway 1."
According to the authorities, fortunately no one was injured during the mudslide.
The highway has been closed indefinitely while engineers determine the damage and how to repair the road.
Meanwhile, footage showed the extent of the damage, with a huge gap in the scenic highway along the coast.
In response to heavy winter storms threatening to cause more flooding and landslides, California Governor Gavin Newsom has declared a state of emergency for Monterey and San Luis Obispo counties, requiring the evacuation of thousands of residents.
Following the massive forest fires of the past few years, the soils in the affected areas have reportedly become more susceptible to landslides.
Footage of the landslide all over social media
It is far from the first time part of the historic road had to be shut down.
In May 2017, a massive landslide last moved a million tons of rock and made part of the road impassable.
Skirting California's coastline, Highway 1 between Los Angeles and San Francisco belongs to the most scenic roads worldwide, offering drivers a dramatic journey through the Big Sur region.
Cover photo: IMAGO / Cavan Images