California becomes first state to expand health care access to all residents
Sacramento, California - California has become the first state in the country to extend state Medicaid coverage to all residents, regardless of immigration status!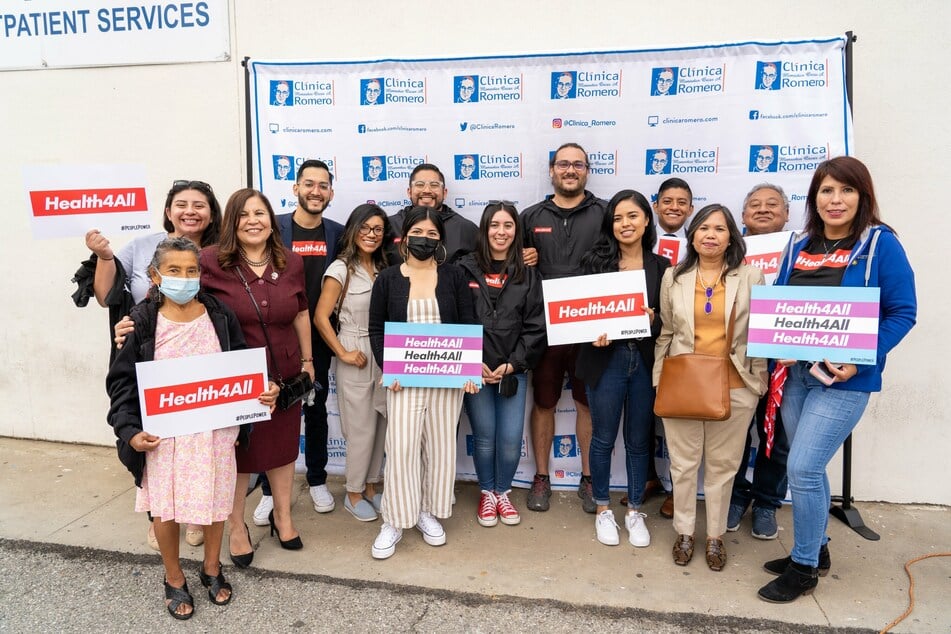 Immigrants' rights activists celebrated a huge victory on Monday after California officials announced a new budget agreement on Sunday night.
The deal included provisions to remove restrictions on Medi-Cal, the state's version of Medicaid, to all who are income-eligible, no matter what their age or immigration status.
The move should open up health care coverage to around 700,000 undocumented residents between the ages of 26 and 49 who were previously excluded.
Advocates praised the decision, which came after almost a decade's worth of work on the part of the #Health4All coalition.
"I came to the U.S. 15 years ago as a single mom and learned to navigate the complicated health care system by myself. Having access to health care meant that I was able to take care of myself and my daughter. Even though my daughter's immigration status was in process at that time, she was able to receive full-scope Medi-Cal because of #Health4All," said Adrienne, a local resident, in a California Immigrant Policy Center (CIPC) press release.
"Passing #Health4All this year in the Governor's Budget would mean that she does not have to face the hardships when she turns 26 and ages out of the current system," she added.
Celebrating a historic decision
CIPC Director of Health and Public Benefits Policy Sarah Dar said, "All Californians, regardless of their age or where they were born, should have access to basic necessities like food and fair, steady wages. Yet needless barriers continue to exclude hundreds of thousands of our neighbors and families from critical, life-saving services."
She added: "As we celebrate this victory alongside our neighbors and partners across the state, we remain committed to using this momentum to keep moving towards a California that works for all."

Cover photo: Screenshot/Twitter/Health Access CA