Fisherman thinks he's made a great catch, but ends up face to face with a great white shark!
Merimbula, Australia - A fisherman in Australia experienced a terrifying moment when he thought he made an incredible catch, but instantly realized he had accidentally reeled in a great white shark instead.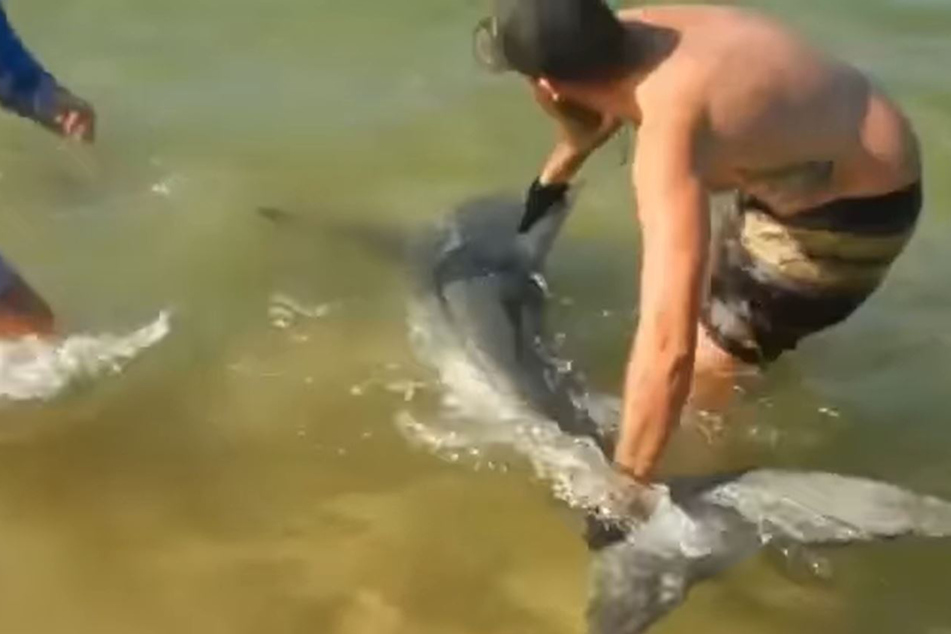 Lucas Smith was out with friends in Merimbula, Australia, where they were searching for bronze whaler sharks in the shallows in early May, according to the Daily Mail.
The group had hoped to reel in a few of the bronze whaler sharks that day, as that species of shark is legally allowed catch. Things suddenly turned scary when Smith saw he had caught the wrong shark.
The young man immediately realized that his life was in danger because he had "misplaced" his initial catch and was instead holding a great white shark in his hands.
The shark immediately fought back against the fisherman and tried to break away. Smith was glad to set it free and be rid of the dangerous creature.
The Australian walked out into the waves to steer the shark in the right direction, away from himself and swimmers at the beach.
Lucas Smith was stunned at his catch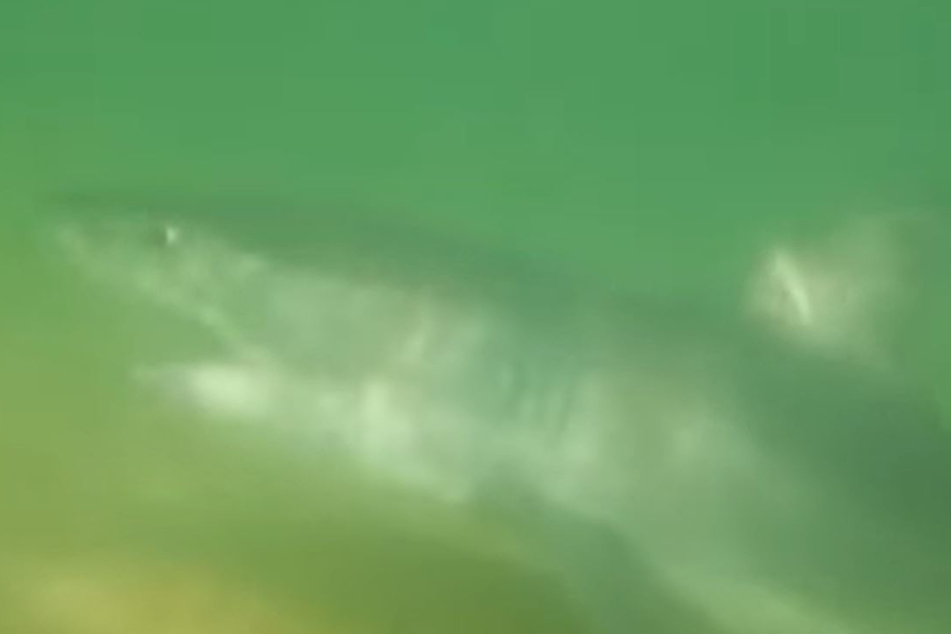 Fortunately, the great white wasn't in the mood for revenge and the predator swam away peacefully instead of attacking the fisherman or his companions.
One of Smith's fellow fishermen kept his cool throughout and captured the moment on video, which was posted on a friend's Facebook page on Tuesday.
"We hooked two more sharks there in a short three hour session, while people were swimming right next to us," Smith explained in the comments.
He explained that the great white was a protected species, and that's why they made extra sure to send it back to its watery home, safe and sound.
Smith should also be grateful that he also came away from the beach encounter no worse for wear.
Cover photo: Facebook/Screenshot/@trapmanbermagui