China stops reporting Covid-19 figures amid mind-boggling surge in cases
Beijing, China - Some 248 million people in China – as much as 18% of the country's population – were likely infected with Covid-19 in the first three weeks of December, according to a report.
The Financial Times and Bloomberg first broke the story, citing figures from a leaked document.
As many as 37 million people were likely infected on Tuesday alone, according to minutes from an internal meeting of China's National Health Commission on Wednesday, which circulated on social media.

Official statistics only speak of 62,000 infections nationwide in the three weeks of December mentioned in the minutes.
According to the FT, the estimates come from Chinese Center for Disease Control and Prevention deputy director Sun Yang, according to whom the rate of Covid-19 infections in the country was still rising.
Sun reportedly found that more than half of the 81 million residents of south-west China's Sichuan province and the same proportion of the 21 million residents in Beijing were infected.
China's retreat from zero-Covid approach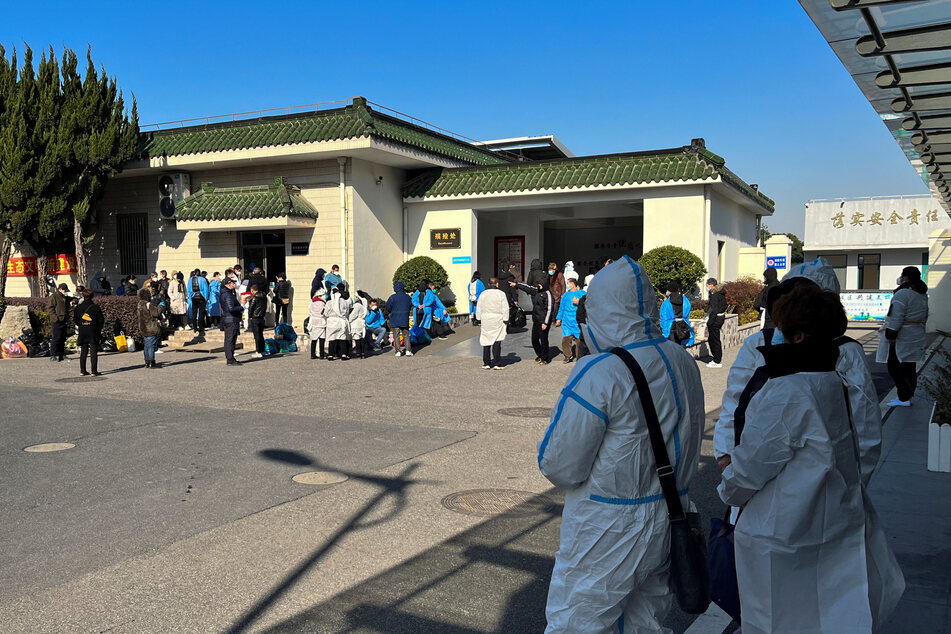 After almost three years of lockdowns, quarantines, and mass testing, China suddenly eased its tough zero-Covid policy on December 7, justifying the move by saying cases involving the new Omicron variant are less severe.
However, the step was widely seen as acknowledging the fact that it was no longer possible to maintain the strict measures, due to widespread protests and increasing opposition.
Ever since, the virus has been spreading rapidly and in many places, hospitals are full.
On Sunday, health authorities announced that they will no longer publish daily figures on infections.
"From now on, daily epidemic information will no longer be published," a brief statement from the Health Commission in Beijing said, without providing reasons.
"Relevant epidemic information" would continue to be issued by the centre for disease control, it said.
Cover photo: REUTERS