French Interior Minster defends topless sunbathing
Paris, France - Should women in France allowed to sunbathe topless? The Minister of the Interior has now waded into the debate.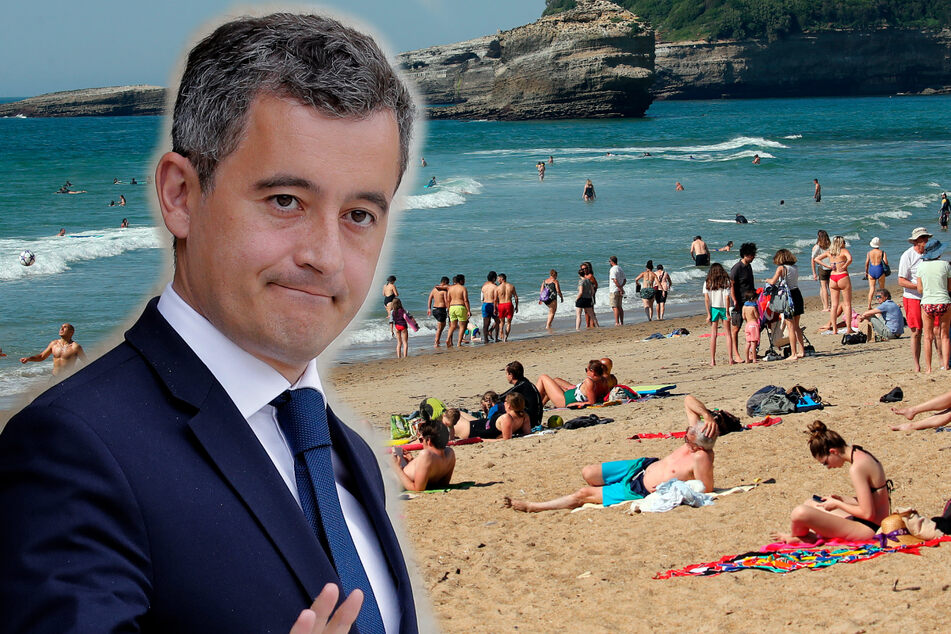 The context is an incident in the south of France last week, when gendarmes asked several women on the beach of the Mediterranean Sainte-Marie-la-Mer seaside resort to cover themselves.
That caused a stir on social media, where people accused the police of being prudes.
There is no basis for reproaching women for their clothing choices on the beach, tweeted Minister of the Interior Gérald Darmanin (37) on Tuesday. "Freedom is a precious good" and the authorities should admit their mistake, he added.
Shortly before, the local gendarmerie had admitted to clumsy behavior on the part of its employees.
Police confirm: "Topless sunbathing" is allowed
According to the report, a family with small children had approached the police and complained about the women. The officers had then asked them to put their tops back on - "guided by the desire to appease," according to the gendarmerie.
A spokesperson said the gendarmes, who thought they were doing the right thing, had made a mistake: "You'll always see me in uniform, but topless sunbathing is allowed on the Sainte Marie la Mer beach," she joked on Twitter.
Being topless on the beach is generally permitted in France, but some beaches have special rules.
This is not the first time that women's beachwear has provoked heated debate in France. A few years ago the ban on the so-called Burkini - worn by some Muslim women - on select French beaches also caused controversy.
Cover photo: Christophe Ena/AP/dpa und Bob Edme/AP/dpa