Germany launches huge operation against planners of alleged extreme-right coup
Berlin, Germany - An active German soldier is among the suspects in a large-scale investigation by German authorities into an extreme-right movement allegedly planing to overthrow the state.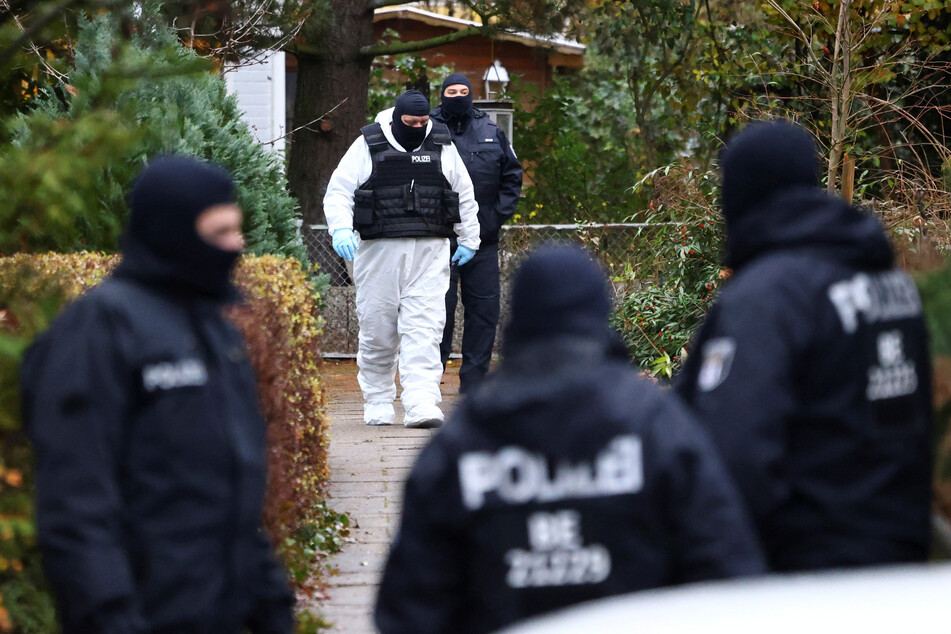 Raids involving around 3,000 police officers were taking place in 11 of Germany's 16 federal states, prosecutors said. Some 130 locations were searched as part of the operation.

The raids had resulted in the arrest of 25 people belonging to a terrorist movement linked to the so-called Reich Citizens' Movement, prosecutors said.
Followers of the so-called Reichsbürger movement do not acknowledge the existence of the German state.
An active soldier in the German army's Special Forces Command (KSK) and several reservists are suspects in the case, a spokesperson for the Military Counter-Intelligence Service told DPA.
Links between some members of the German army and right-wing groups has been a highly sensitive subject in Germany in recent years.
Reich Citizens Movement linked to terrorist organization
Reichsbürger often refuse to pay taxes and amass illegal weapons. Some are convinced that Germany is run by members of a so-called "deep state" – a familiar conspiracy theory in the US – and .
The movement in Germany is made up of smaller groups with names such as "Confederation of the German Reich" or "Kingdom Germany."
Germany's domestic intelligence agency estimates that the movement has around 21,000 adherents.
Twenty-two of those arrested on Wednesday are said to be members of a terrorist organization – as yet unnamed – linked to the Reich Citizens' Movement, according to the prosecutors' office. Two of them are suspected ringleaders.
Three others are suspected of being supporters of the organization.
In addition, there are 27 other suspects, the spokesperson said.
Cover photo: REUTERS