Hundreds of aftershocks after deadly earthquake in the Philippines
Masbate, Philippines - The day after a major earthquake measuring 6.6 on the Richter scale,  hundreds of aftershocks shook the Philippine island of Masbate.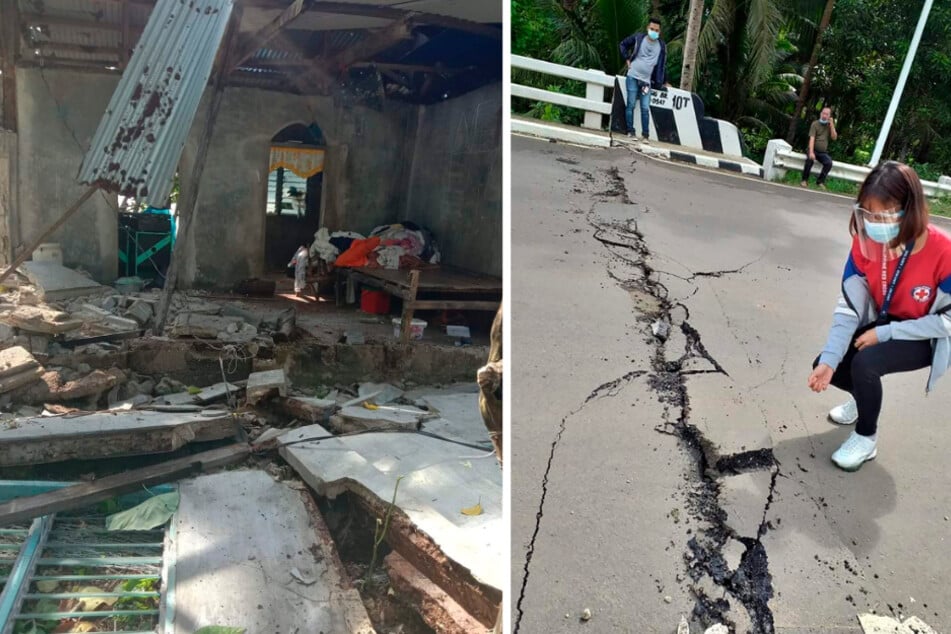 The Tuesday morning quake near the town of Cataingan, some 270 miles south of Manila, killed one person and injured 48.
On Wednesday, authorities called on residents to stay away from damaged houses and buildings because of the danger of their collapse.
Since Tuesday, the PHIVOLCS state seismological institute has recorded more than 280 aftershocks, the most severe of which was 5.2 on the Richter scale.
"Strong aftershocks can cause further damage and cause damaged buildings to collapse," PHIVOLCS director Renato Solidum told DZMM radio station, advising that buildings should be evacuated and inspected by engineers.
According to the authorities, Cataingan was the worst affected, where damage extended to roads, houses, a hospital, a church and a coliseum housing asymptomatic coronavirus patients.
Earthquakes are not uncommon in the Philippines. The Southeast Asian island state lies on the Pacific Ring of Fire, the most geologically active zone on earth. Around 90 percent of all earthquakes worldwide occur along this line.
Cover photo: John Mark Lalaguna/Philippine National Red Cross/AP/dpa