Iran confirms death sentence for another demonstrator
Tehran, Iran - Iran's Supreme Court confirmed another death sentence for a participant in protests that have rocked the country since September, bringing the total of condemned people to more than 20.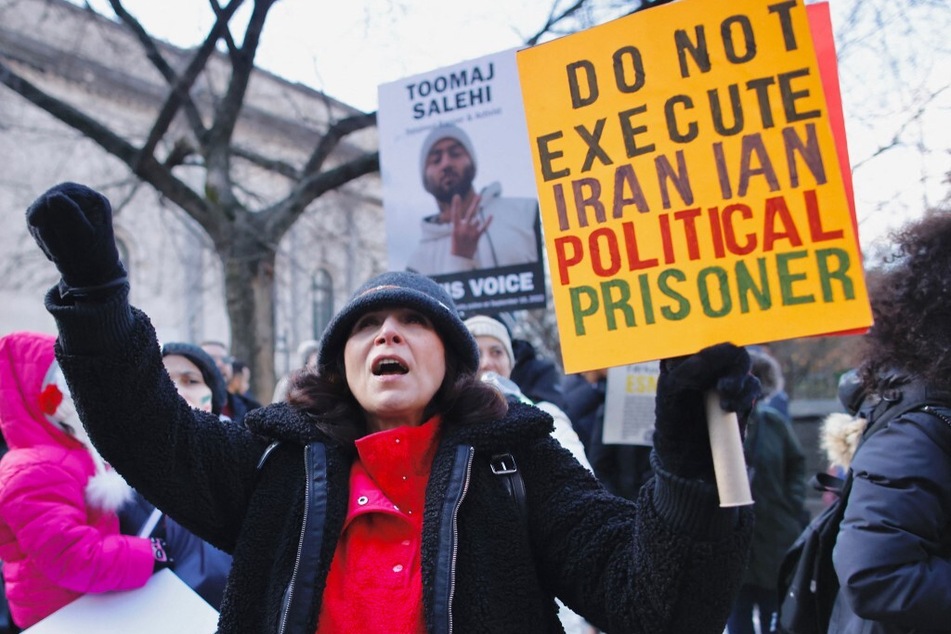 The man, identified as Mohammed B., was sentenced for allegedly injuring security forces with a weapon, the judicial website Misan reported on Monday.

According to Islamic legal opinion in Iran, the charge was "waging war against God," which is punishable by death.
He was also accused of setting a governmental building on fire.
Human rights activists have repeatedly denounced the summary legal proceedings as show trials. Once confirmed by the Supreme Court, verdicts can no longer be appealed.
So far, two demonstrators have been executed in Iran for their involvement in protests. According to Iranian media reports, more than 20 other protesters are on the judiciary's death list.
Iran accused of killing and cracking down on protesters
Over 500 demonstrators have been killed in the protests, according to human rights groups. The violent crackdown on the protesters and especially the two executions were condemned at home and abroad.
At the weekend, security forces in the Kurdish city of Jawanrud in the north-west of the country again violently cracked down on a funeral service for slain protesters.
The nationwide protests in Iran were triggered by the death of Jina Mahsa Amini in police custody on September 16, 2022. The Iranian Kurdish woman had been arrested by the so-called morality police for violating the country's Islamic dress code.
Cover photo: KENA BETANCUR / AFP