Iran suspends execution of a young demonstrator
Tehran, Iran - The Iranian judiciary has temporarily suspended the impending execution of a demonstrator for taking part in anti-government protests, according to local media reports.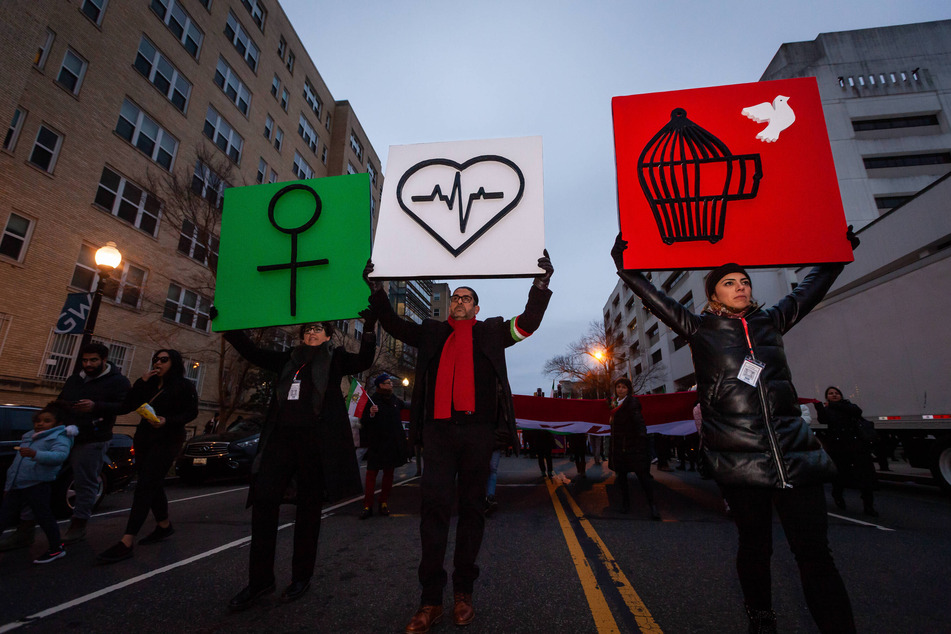 The lawyer of the 19-year-old, named as Mohammed B., requested a retrial before the Supreme Court, the country's Mizan news portal reported on Wednesday. Human rights organization Amnesty International cited the Director of Public Relations of the court as saying that the man's death sentence has been suspended pending the outcome of a judicial review.
The announcement came just a few days after protests by numerous people and relatives who had gathered outside the notorious Gohardasht prison in Karaj to demonstrate against the planned execution of two men, named as Mohammed G. and Mohammed B.
According to research by the New York Times, Mohammed B. is 19 years old. He was arrested in Karaj, north-west of Tehran. The Iranian judiciary had sentenced him to death for allegedly setting fire to a government building and injuring a security officer.
According to information from Amnesty, at least 26 demonstrators in Iran are facing the death penalty. So far, four protesters have been executed.
The most recent were two young men, named as 22-year-old Mohammad Mehdi K. and 39-year-old Seyed Mohammad H., who had been accused of killing a security guard in November. Iran hanged the two men on Saturday, after being sentenced to death in connection with anti-government protests in December.
UN human rights commissioner decries Iranian executions
The UN's high commissioner for human rights, Volker Türk said the charges against the two accused have been vague and the minimum guarantees for fair trials not respected. Alleged confessions were extracted through torture, his office said.
"The weaponization of criminal procedures to punish people for exercising their basic rights – such as those participating in or organizing demonstrations – amounts to state sanctioned killing," Türk said.
According to Amnesty, the two men were sentenced in a "grossly unfair sham trial," stressing that they were also convicted of "spreading corruption on earth."
The nationwide protests against the the Islamic system of rule in Iran were triggered by the death of the Iranian Kurdish woman Mahsa Amini in September. She died in police custody after being arrested for violating Islamic dress codes.
Cover photo: IMAGO / NurPhoto