Man obsessed with Vikings TV show attacks girlfriend with an axe
Bogotá, Colombia - This story sounds like a bad slasher movie.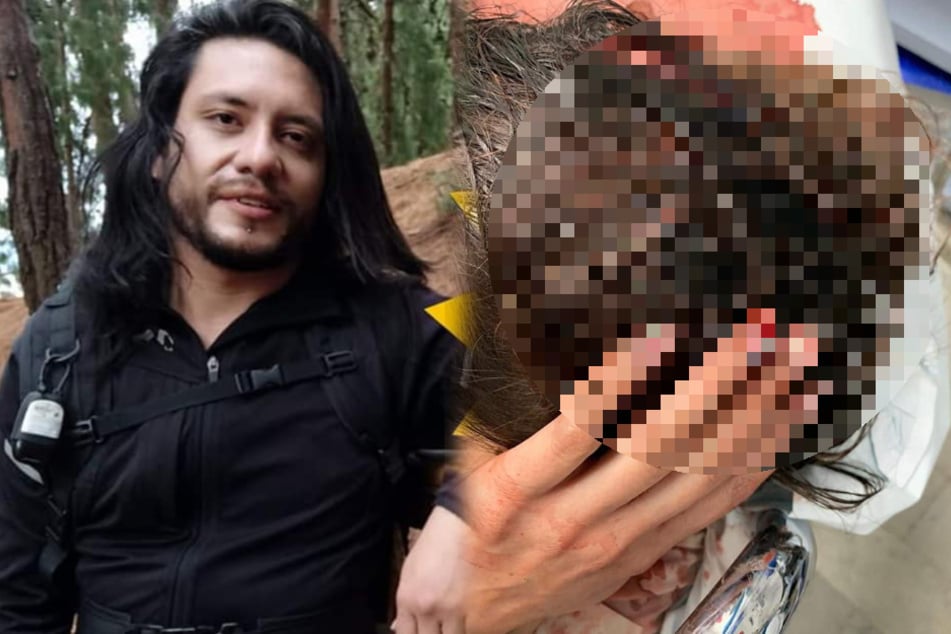 Last Saturday, Angela del Pilar Ferro Gaitan was found with a serious head injury in her home in the Colombian capital Bogotá. Her 12-year-old son immediately alerted the police.
The child explained that his mother and her boyfriend, Miguel Camilo Parra, were involved in an intense argument prior to the attack. 
Parra, who was apparently violently jealous, reportedly hit his girlfriend in the head with an axe after finding her asleep in bed with her son.
The boy had been hiding during the argument, but was witness to all of it. 
After the bloody attack, Parra allegedly threatened to harm the boy if he told anyone about the incident. The man has been on the run ever since.

The 30-year-old victim was rushed to hospital. Her friend, Oscar Salazar, posted photos of her horrific wounds on Facebook and said, "The doctor told Angela that it was a total miracle that she was alive and conscious."
Gaitan sustained seven wounds from the attack including a fractured skull. The axe was close to severing a major vein of the brain, which would have instantly killed her.
Angela's boyfriend is a Vikings fan and axe collector
It wasn't the first time that Parra, who is a big fan of the TV show Vikings, turned violent. Gaitan reportedly told a friend that she wanted to leave her partner because of his aggressive outbursts towards both her and her son.
Again and again, the woman had insisted that she feared for her life. As is the case with many victims of abuse, she didn't break up with him for fear of his vicious violence. 
During an extensive investigation, the police found out that Parra was apparently so infatuated with Vikings that he amassed a huge collection of axes, according to the Daily Star. He also let his hair grow long and whitened his skin in photos so that he would look more Nordic.
The police are now working hard to find the man.
Cover photo: Screenshot/Facebook/Gleek Ca