Mexican Supreme Court rules total abortion ban unconstitutional
Mexico City, Mexico – Mexico's Supreme Court has ruled that a total abortion ban is unconstitutional.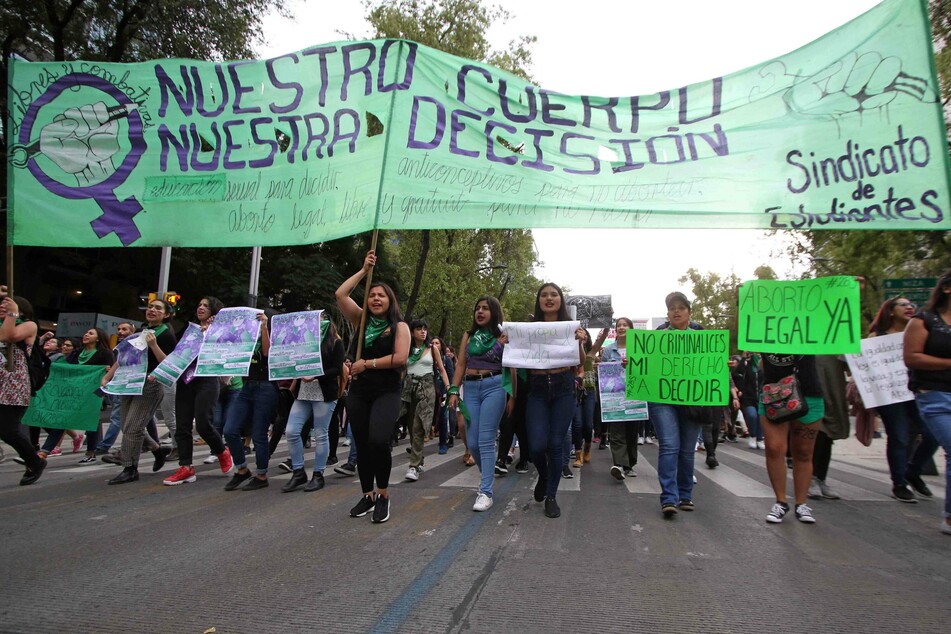 Ten judges ruled unanimously in Mexico City on Tuesday that the right of women to reproductive freedom must not be disregarded when protecting the fetus, the court said in a statement.
The court was ruling on an abortion ban in the northern state of Coahuila, but the decision set a national precedent which in effect decriminalizes abortion.
This makes Mexico the most populous Catholic-majority country to decriminalize abortions.
Abortion rights are not uniform across all of Mexico, a country with a population of country of 126 million.
So far, only the capital Mexico City and four of the 31 states have allowed abortions in the first twelve weeks of pregnancy.
According to Tuesday's ruling, abortion may not be made a criminal offense in the following scenarios: in the early stages of pregnancy, in the case of rape, when the health of pregnant is endangered, or when the fetus is incapacitated.
The court did not define what constitutes the early stage of pregnancy. That will be left up to the states.
Cover photo: IMAGO / ZUMA Press