Kim Jong-un oversees tactical nuclear attack drills
Pyongyang, North Korea - North Korean leader Kim Jong-un and his daughter, Kim Ju-ae, oversaw drills simulating a tactical nuclear attack over the weekend, state news agency KCNA said on Monday.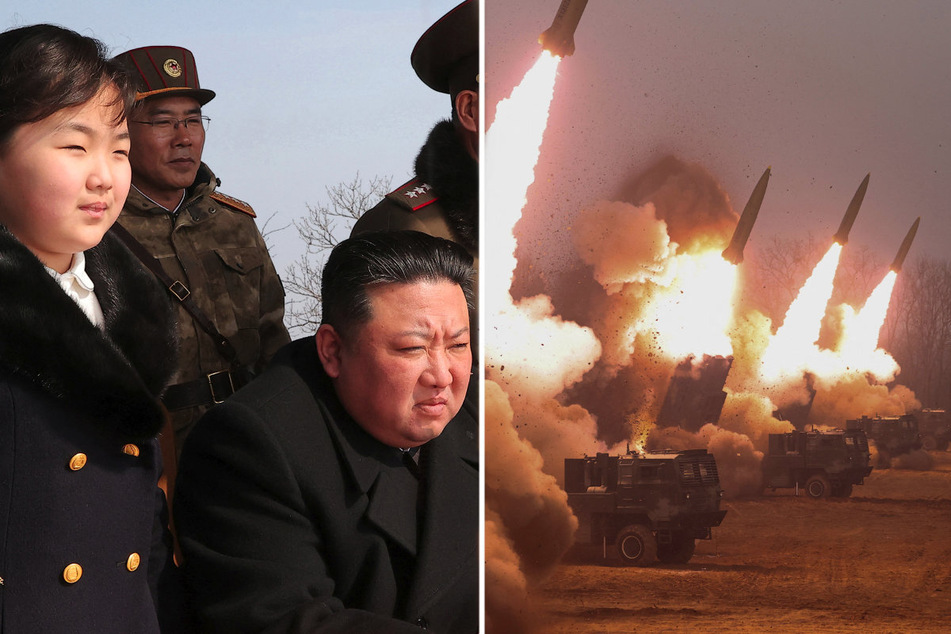 Kim "guided the combined tactical drill for nuclear counterattack" on Saturday and Sunday, KCNA said, including a drill which saw the launch of a ballistic missile "simulating a nuclear strike at a major enemy target" where a ballistic missile was "tipped with a test warhead simulating a nuclear warhead."

The South Korean military on Sunday had said that Pyongyang fired a short-range ballistic missile towards the waters off its eastern coast, which it said fell into open water between the Korean Peninsula and Japan.

The launch comes after Pyongyang on Thursday fired its largest intercontinental ballistic missile (ICBM), the Hwasongpho-17, hours before a meeting between the South Korean president and Japanese prime minister in Tokyo.
US and South Korea stage large-scale military exercises
The recent North Korean tests are considered to be a response to ongoing US military exercises with Seoul, code-named "Freedom Shield." Both countries deny Pyongyang's accusations that they are preparing for an attack.
The two allied countries, in turn, accuse North Korea of serious provocation.
UN resolutions prohibit North Korea from testing ballistic missiles of any range, which – depending on their design – can also be equipped with a nuclear warhead.
The situation on the Korean peninsula is currently very tense. Nuclear-armed North Korea has conducted a string of missile tests in the past few weeks.
Observers fear that Pyongyang's first nuclear test in years is imminent.
Cover photo: via REUTERS