US fires missiles in response to North Korea launch as nuclear tit-for-tat ramps up
Seoul, South Korea - The US and South Korea fired projectiles on Wednesday in response to North Korea's latest missile test a day earlier.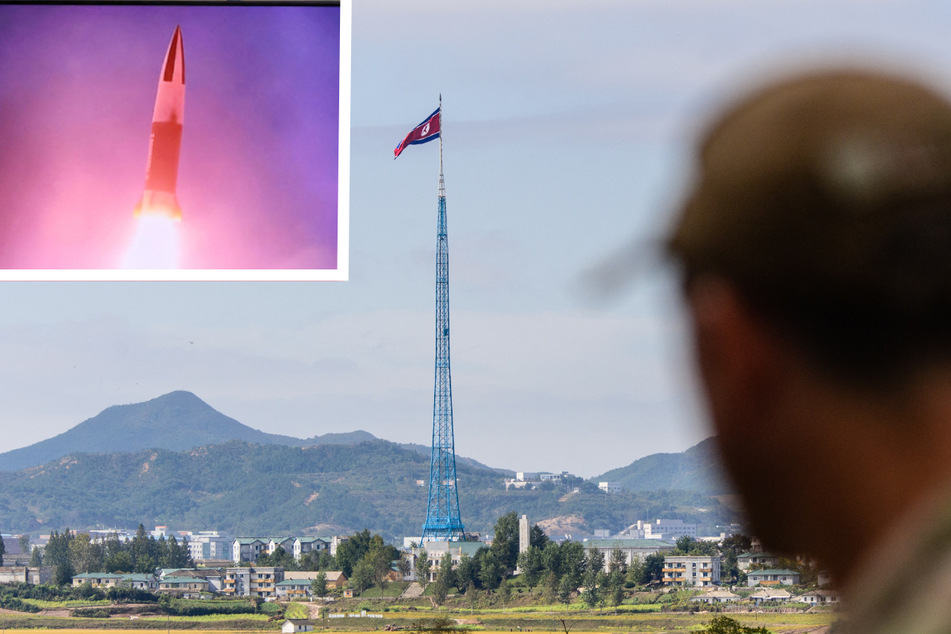 The South Korean military said the US and South Korea fired four surface-to-surface missiles toward the Sea of Japan, or East Sea, in response to North Korea's provocation.
North Korea launched a medium-range ballistic missile that flew eastward over Japan's archipelago on Tuesday, marking the latest in a series of tests by Pyongyang as tensions rise in the region.
The US and NATO strongly condemned the North Korean test.
It was the first time in nearly five years that a North Korean missile had flown over the Japanese archipelago, and is said to have been the furthest horizontal distance a North Korean missile has ever travelled. Japanese Prime Minister Fumio Kishida called the launch "outrageous."
South Korean forces immediately responded on Tuesday by dropping two precision bombs from a F-15K fighter jet over the uninhabited island of Jikdo to the west of the Korean Peninsula, according to Yonhap.
The South Korean military has been conducting joint flight drills with US F-16 fighter jets in the region, part of broader naval exercises.
The last time North Korea flew a missile over Japan in 2017, it conducted a nuclear weapons test just days later.
According to North Korea expert Go Myong Hyun of the Seoul-based Asan Institute, the likelihood is also currently very high that North Korea could conduct a nuclear weapons test toward the end of this month.
United Nations resolutions prohibit North Korea from testing ballistic missiles of any range, some of which are capable of carrying a nuclear warhead.
Cover photo: Collage: REUTERS & ANTHONY WALLACE / AFP