North Korea blasts off long-range ballistic missile with symbolic timing
Pyongyang, North Korea - North Korea on Thursday fired a long-range ballistic missile toward the East Sea just hours before a planned meeting between South Korea's president and Japan's prime minister in Tokyo, according to the South Korean military.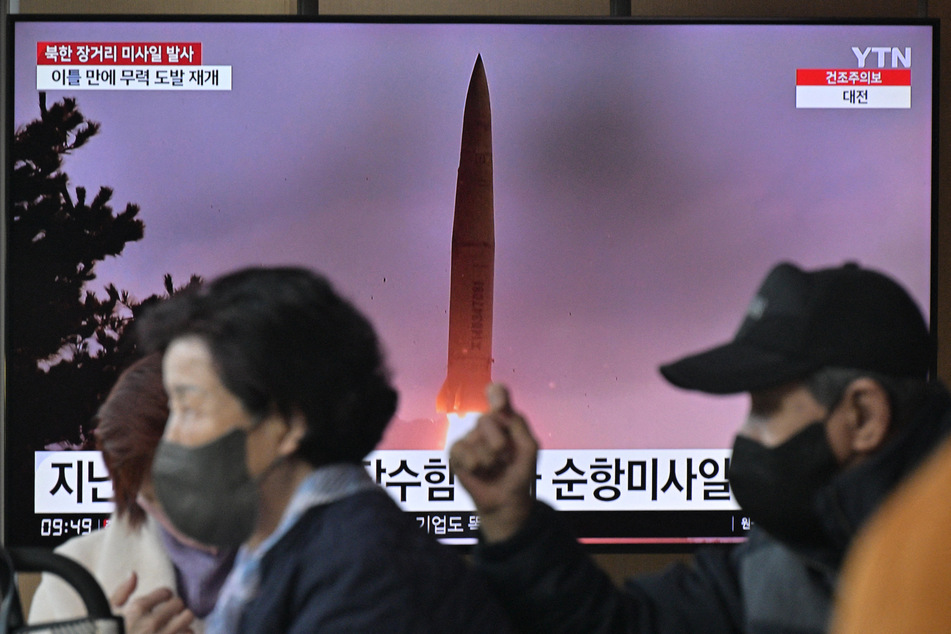 The missile was launched near North Korea's capital Pyongyang in the morning and covered over 600 miles before crashing into the sea, South Korea's Joint Chiefs of Staff said in an update, describing the missile as capable of carrying nuclear warheads.

Seoul and Tokyo condemned Pyongyang's latest missile test.
"North Korea will certainly pay for reckless provocations," South Korean President Yoon Suk Yeol was quoted as saying by news agency Yonhap.
Yoon is meeting Japanese Prime Minister Fumio Kishida in Tokyo on Thursday for talks, with Pyongyang's missile tests were expected to be high on the agenda, according to the South Korean agency.
US condemns North Korea's "flagrant violation"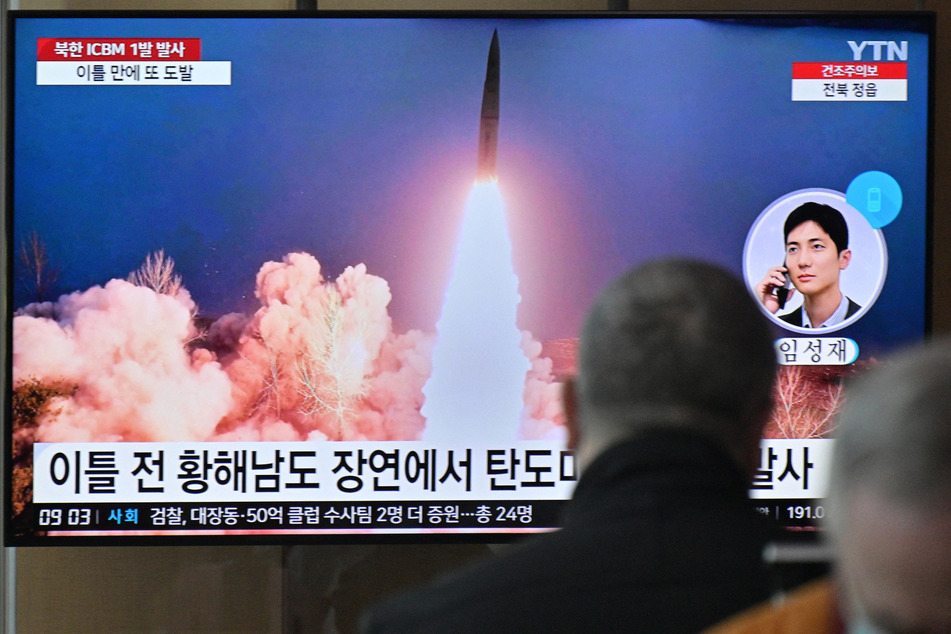 The US meanwhile condemned what it called an intercontinental ballistic missile test.
UN resolutions prohibit North Korea from testing ballistic missiles of any range, which - depending on their design - can also be equipped with a nuclear warhead. Pyongyang has increased the number of missile tests since last year.
Missiles with the capability to travel more than 5,500 kilometres are counted as ICBM.
"This launch is a flagrant violation of multiple UN Security Council resolutions," US National Security Council spokesperson Adrienne Watson said in a statement. "This launch needlessly raises tensions and risks destabilizing the security situation in the region."
The latest launch comes after Pyongyang fired two missiles from a submarine in last weekend, as well as "ground-to-ground tactical ballistic missiles" targeting an islet in the Sea of Japan on Tuesday, all after South Korea and the United States kicked off a major joint exercise dubbed Freedom Shield early this week.
Pyongyang had recently threatened countermeasures should the US and South Korea stage further military exercises. This was taken to mean a new series of missile tests or a new nuclear test by regional observers.
Cover photo: ANTHONY WALLACE / AFP