North Korea launches latest batch of missiles amid US-South Korean exercises
Pyongyang, North Korea - North Korea fired several cruise missiles from its east coast in a new weapons test, the general staff of the South Korean armed forces said on Wednesday.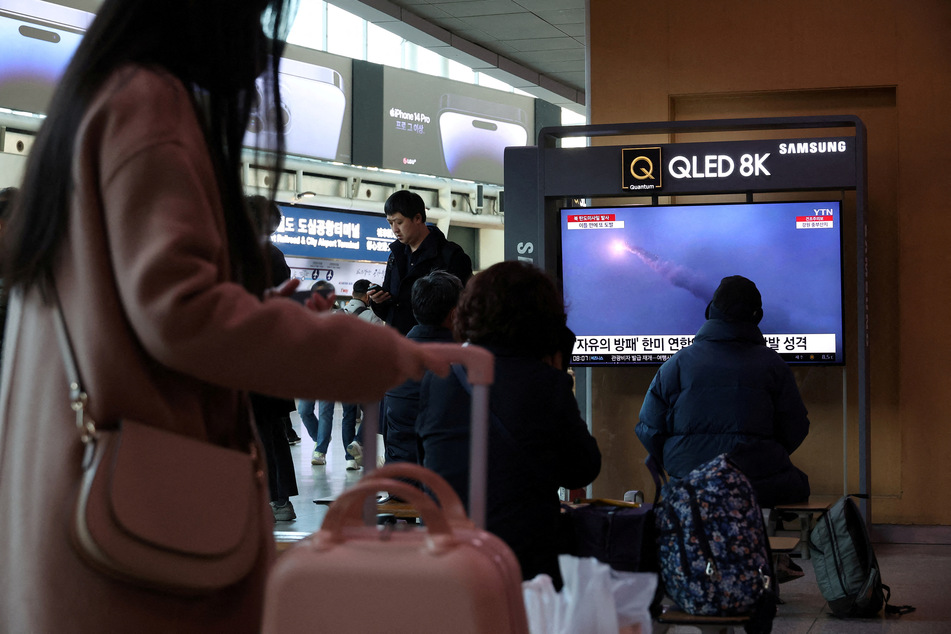 "South Korea's military detected several cruise missiles fired at 10:15 AM from South Hamgyong province towards the East Sea," South Korea's Joint Chiefs of Staff told ABC News.
North Korea is banned by UN resolutions from testing ballistic missiles, which – depending on their design – can also carry nuclear warheads.

But tests of cruise missiles are not subject to the sanctions against Pyongyang. These weapons can, however, also deploy nuclear warheads.
After an unprecedented series of missile tests last year, North Korea is in the midst of yet another weeks-long spree of testing this year. From submarine launches to firing its largest intercontinental ballistic missile hours before a meeting between the South Korean president and Japanese prime minister in Tokyo, the country has ratcheted up activity amid joint South Korean-US military exercises in the region.
The "Freedom Shield" operation is expected to end on Thursday.
Cover photo: REUTERS