North Korea launches latest ICBM, draws strong words from US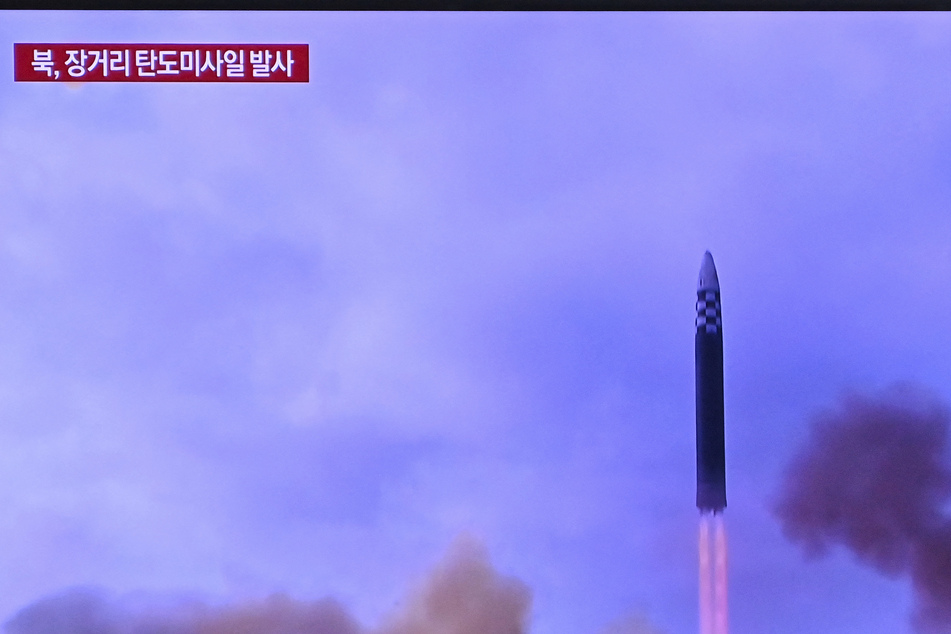 Relations between the neighboring countries are at one of their lowest points ever, with diplomacy stalled and North Korean leader Kim Jong-un calling for increased weapons development, including tactical nukes.

Seoul and Washington have ramped up security cooperation, including staging massive military exercises that the North finds provocative, and vowing that Pyongyang would face a nuclear response and the "end" of its current government were it to ever use its nuclear weapons against the allies.
South Korea's military said it had detected the launch of a long-range ballistic missile fired from the Pyongyang area around 10 AM local time (9 PM EDT Tuesday).
"The ballistic missile was fired on a lofted trajectory and flew 1,000 km [620 miles] before splashing down in the East Sea," the Joint Chiefs of Staff said, referring to the body of water also known as the Sea of Japan.
A lofted trajectory involves firing a missile up and not out, a method Pyongyang has previously said it employs in some weapons tests to avoid flying over neighboring countries.
The launch "is a grave provocation that damages the peace and security of the Korean peninsula" and violates UN sanctions on Pyongyang, the JCS said, calling on North Korea to stop such actions.
North Korea may be preparing for new spy satellite launch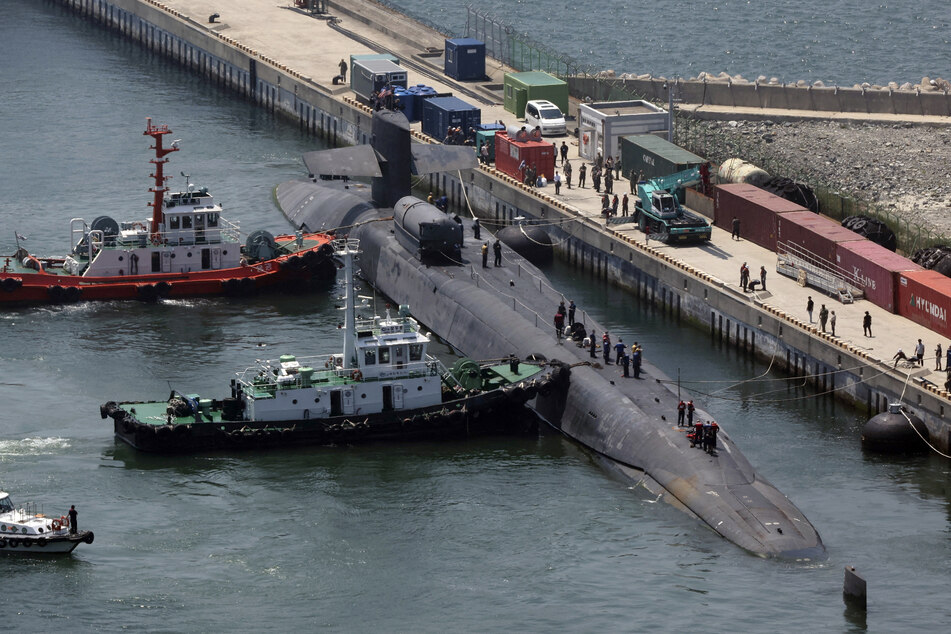 Pyongyang last fired one of its most powerful intercontinental ballistic missiles in April.
The flight time of around 70 minutes is also similar to some of North Korea's previous ICBM launches, experts said.
"Given what we have at this point, it's about 90% certain that it was an ICBM launch," Choi Gi-il, a professor of military studies at Sangji University, told AFP.
He added that it could also have been North Korea attempting to re-test its satellite launch technology to prepare for another attempt to put a spy satellite into orbit, after a May launch failed.
Wednesday's launch came after North Korea on Monday accused a US spy plane of violating its airspace and condemned Washington's plans to deploy a nuclear missile submarine near the Korean peninsula.
UPDATE, 10:00 AM EDT: US slams North Korea's "brazen violation"
The US said Wednesday it "strongly condemns" North Korea's latest ICBM launch and urged Pyongyang to end its destabilizing actions.
"This launch is a brazen violation of multiple UN Security Council resolutions and needlessly raises tensions and risks destabilizing the security situation in the region," National Security Council spokesperson Adam Hodge said in a statement.
The latest test launch "demonstrates that the DPRK continues to prioritize its unlawful weapons of mass destruction and ballistic missile programs over the well-being of its people," he added.
"We urge all countries to condemn these violations and call on the DPRK to come to the table for serious negotiations."
"The door has not closed on diplomacy, but Pyongyang must immediately cease its destabilizing actions and instead choose diplomatic engagement," he continued, stressing the US will "take all necessary measures" to ensure its security and that of its allies South Korea and Japan.
Cover photo: Jung Yeon-je / AFP