North Korea's spy satellite revealed as Kim Jong-un gives final approval
Pyongyang, North Korea - North Korean Leader Kim Jong-un inspected his country's first military spy satellite and gave the go-ahead for its "future action plan," state media said Wednesday.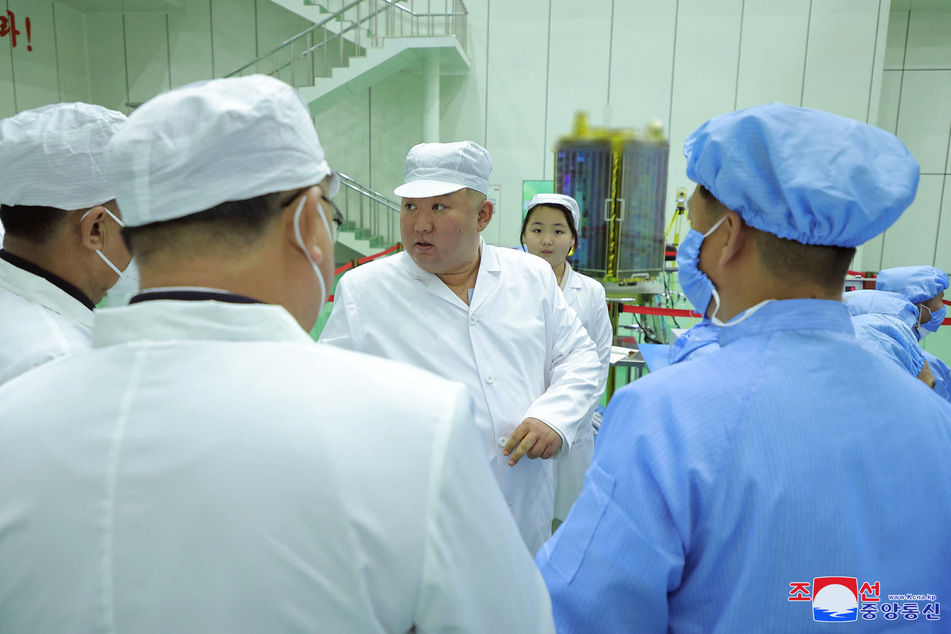 Kim met with the Non-permanent Satellite Launch Preparatory Committee on Tuesday before viewing the satellite, the Korean Central News Agency (KCNA) reported. The device was partially visible in photos published from the visit.

A month ago, Kim said construction of the satellite was completed and gave the green light for its launch. That report on April 18 came about a week after Pyongyang launched what it said was a new solid-fuel intercontinental ballistic missile, marking a major breakthrough in its banned weapons programs.
Kim accused the United States and South Korea of escalating what he called "confrontational moves" against the North and said his country will exercise its right to self-defense, while approving "the future action plan of the preparatory committee," KCNA added.
North Korea's increasing military capabilities
The development of a military reconnaissance satellite was one of the key defense projects outlined by Kim in 2021.
Analysts have said there is significant technological overlap between the development of ICBMs and space launch capabilities.
In December last year, North Korea said it had carried out an "important final-stage test" for the development of a spy satellite, which it said it would complete by April this year.
Cover photo: via REUTERS