North Korea to step up military space program after Kim Jong-un order
Pyongyang, North Korea - North Korea's ruler Kim Jong-un has given orders to deploy its first military reconnaissance satellite according to plan, state media said on Wednesday.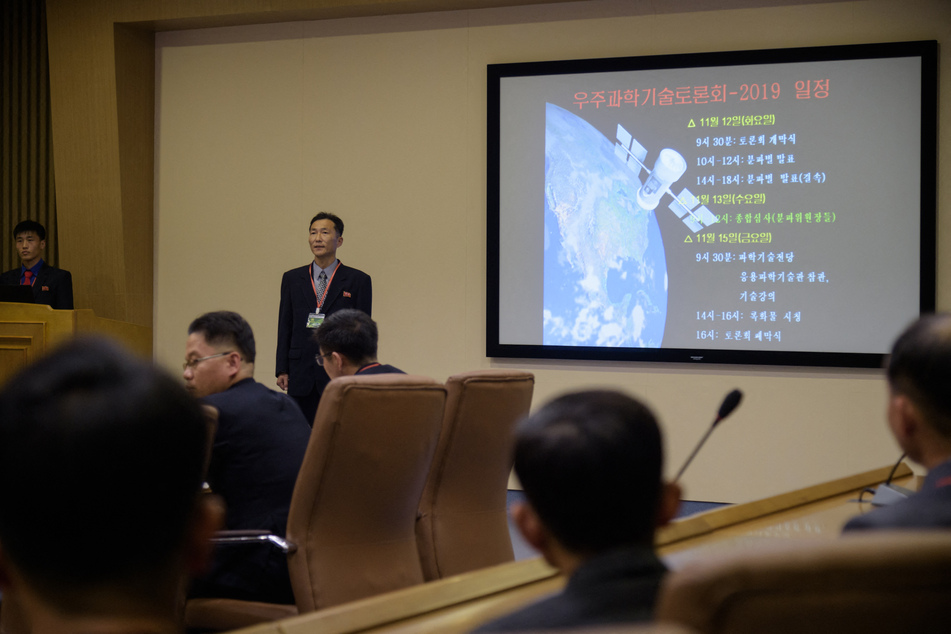 During a visit to the National Aerospace Development Administration (NADA) on Tuesday, Kim instructed the satellite completed as of April be launched on the planned date, the official news agency KCNA reported, calling for the final preparations to be sped up.

The outlet did not give the scheduled launch date.
Kim also called for a number of reconnaissance satellites to be deployed in the future to "firmly establish" the country's satellite intelligence-gathering capability, KCNA said.
During the visit, the North Korean leader also stressed how space development is key in building a global powerhouse in areas such as science and technology.
Tensions on Korean peninsula on the rise
Kim said that space development was a priority for Pyongyang in light of the situation on the Korean peninsula, where South Korea and the US are again holding their full-scale joint military exercises.
In December, North Korea said it successfully deployed a "satellite test body" ahead of the launch of the military observation satellite this year. The test was aimed at verifying the operational capabilities of the photography, data transmission and ground control systems, Pyongyang said at the time.
Tensions on the Korean peninsula have increased considerably since last year. North Korea is increasingly testing nuclear-capable missiles, despite a ban by UN resolutions. Observers fear that Pyongyang's first nuclear test in years is imminent.
Cover photo: KIM Won Jin / AFP