North Korea's Kim Jong-un eyes going on the offensive after US-South Korean exercises
Pyongyang, North Korea - North Korean leader Kim Jong-un has called for his country's war deterrence to be strengthened and made more "offensive," state news agency KCNA said on Tuesday amid rising tensions in the region.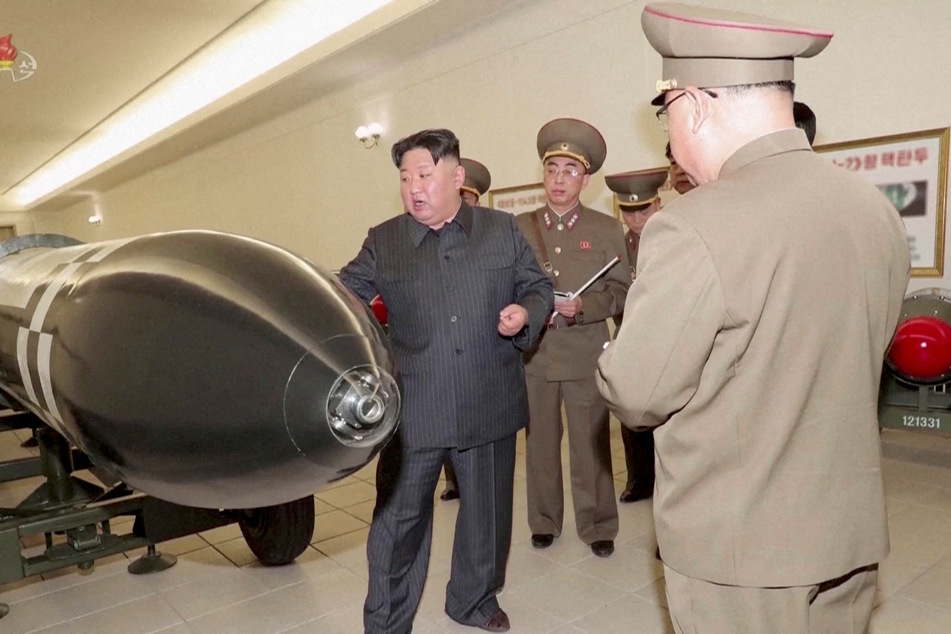 Kim attended an enlarged meeting of the Central Military Commission of the ruling Workers' Party of Korea (WPK) on Monday, state media said, following joint military exercises conducted by the US and South Korea.

During the meeting, which followed what KCNA called a "frantic large-scale joint military drill simulating an all-out war against" North Korea, Kim stressed the need to strengthen the country's war deterrence and quickly make it "more practical and offensive."
The meeting comes as North Korea has over recent days failed to answer routine calls from South Korea made through their direct communication channels, according to the South Korean Defense Ministry.
The reasons for the lack of a response to the standard twice daily calls between liaison officials were not immediately evident, the ministry said Monday. Observers believe the break in communication could be a North Korean response to US-South Korean joint military exercises.
Tensions on the Korean peninsula have increased considerably since last year. North Korea is increasingly testing nuclear-capable missiles, despite a ban by UN resolutions. The US and South Korea have meanwhile resumed full-scale joint military exercises.
Cover photo: REUTERS