Alpaca attack-a! TikToker gets into a spitting match with a furry friend
A spitting match between a diner and an alpaca has made for an unforgettable man vs. animal battle that's infused TikTok with simultaneous expressions of laughter and "WTF?!"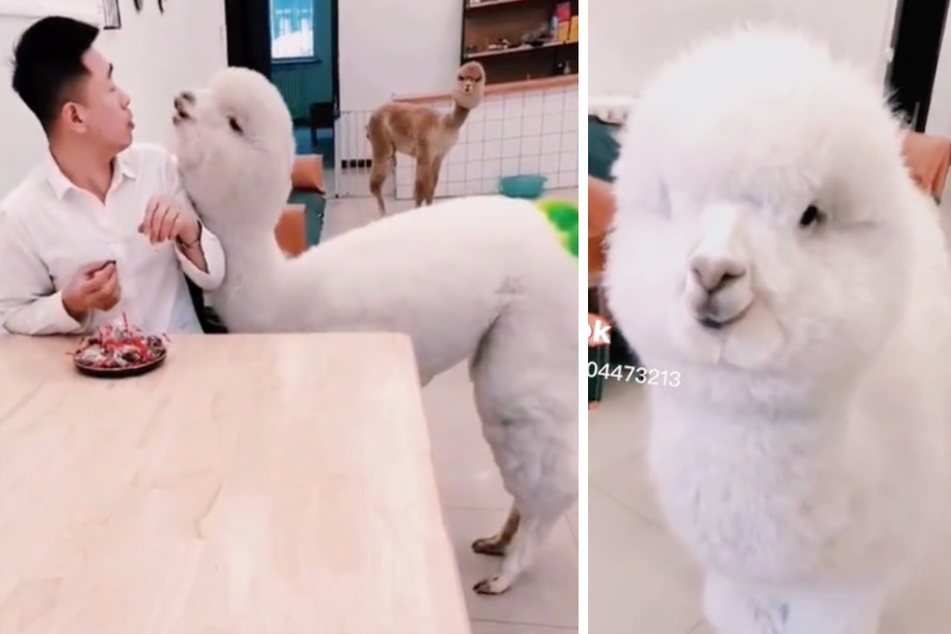 Would you spit back-a at an alpaca? One TikToker jumped in the ring without hesitating.
And if the success of his new viral video is any indication, this particular alpaca certainly appears to be "auspicious," as his account's namesake touts.
The bizarre clip posted by the TikTok account "AuspiciousanimalAlpaca" has users a bit perplexed.
"Did dude legit just have a spitting match with an Alpaca…?" one commenter wrote. The confusion was echoed by many, despite the clip racking up more than 5.5 million views and counting.
In the vid, a man sits at a table as he's about to dive into his meal when a white alpaca with a colorful painted tail takes serious interest in his food.
The alpaca is not too happy when the man tries to keep it away from his plate. The furry four-legged friend makes a grunting noise, then spits in the man's face!
While alpacas are best known for being smaller relatives of the llama and their wooly fibers used for knitting, they're also known for their affinity for spitting.
Alpacas are said to often spit to show dominance, as a way to communicate, when they are fearful, or when they are in competition for food.
Yet, this alpaca's human rival took the unexpected route – and spit back in a tit-for-tat!
Why do alpacas spit? A new viral video takes the cake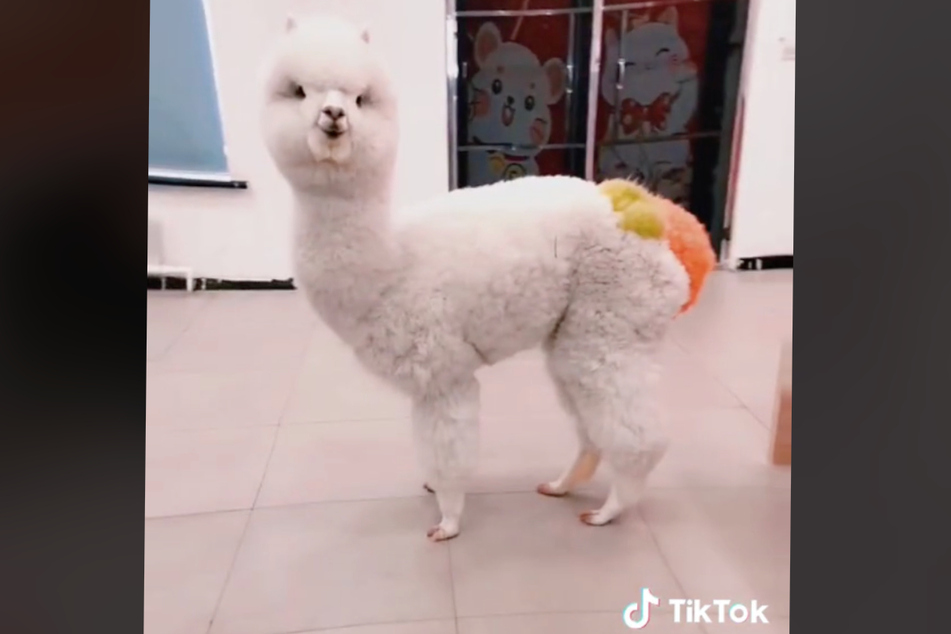 After more grunting, the man and the alpaca trade spitting blows, and the clip abruptly ends.
Despite the jury being out on who won the spitting battle, viewers have found the scenario both strange and entertaining.
Interestingly enough, the white four-legged friend is not the only alpaca in the video. In the background of the clip, a brown spotted alpaca can be seen watching over the action.
In fact, the user's TikTok account features many videos of domesticated alpacas interacting with the man and a young family, doing everyday activities like chilling in the living room and riding in an elevator.
The white alpaca with the painted tail has been captured stealing human food in earlier videos, too, garnering numerous laughing-crying emojis and lots of clicks.
The alpaca's spitting match with a human, however, has taken the cake, and amassed comments in different languages from fans all over the world.
"Whatever happened to table manners?!" one user joked.
"Having a face spitting contest with an alpaca is just crazy," wrote another of the back-and-forth.
A curious alpaca attack-a indeed!
Cover photo: Collage: Screenshot/TikTok/user71190104473213