Million dollar mastiff: the most expensive dog breed in the world
China - There's nothing particularly new about animals being traded as luxury goods. But the obscene prices that some dogs can fetch nowadays are enough to make you shake your head in disbelief – especially when in comes to the dog world record holder for the most costly canine in the world.
How much did the most expensive dog in the world cost?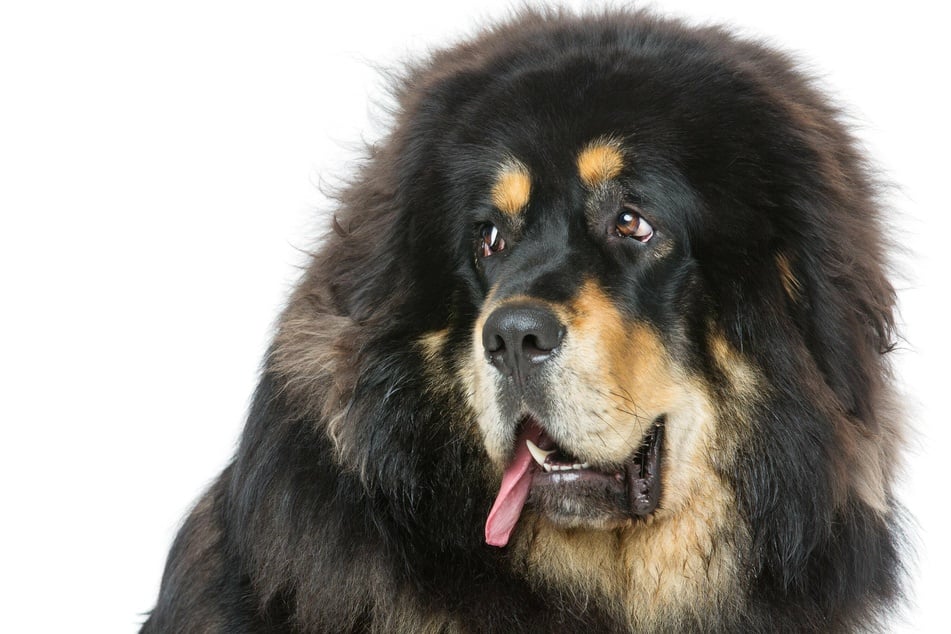 The most expensive dog in the world is a Tibetan Mastiff – one of the largest dog breeds out there. The proud holder of this remarkable record is Dazhewang, a Chinese specimen sold in for over $1.9 million in 2014. Here's what makes this 200-pound Tibetan Mastiff so incredibly valuable.
What is the most expensive dog breed in the world?
There's no doubt that Dazhewang is a pretty special individual, but it's actually the breed that guaranteed his mind-blowing price. Tibetan Mastiffs are generally considered to be the most expensive of all dog breeds. This ancient animal has its roots in the dizzying heights of the Himalayas. The mountain dog hailing from Tibet is also one of the largest dog breeds in the world. Due to their resilience, their size, but also their gentle disposition, Tibetan Mastiffs have always enjoyed a lot of popularity.
Tibetan Mastiff profile
Breed: Tibetan Mastiff – also known as Tibetan Mountain Dog, Do-Khyi in Tibetan, or Zàng áo in Chinese

Life expectancy: 10 to 15 years
Character: alert, stubborn, calm

Uses: guard dog, herding dog

Size: 26 inches male height, 24 inches female height

Weight: 100 to 160 pounds

Coloring: pale gold, black and tan, deep red, brown, black

Health: robust, good health

Needs: undemanding, grooming necessary several times a week
Origin and history of the Tibetan Mastiff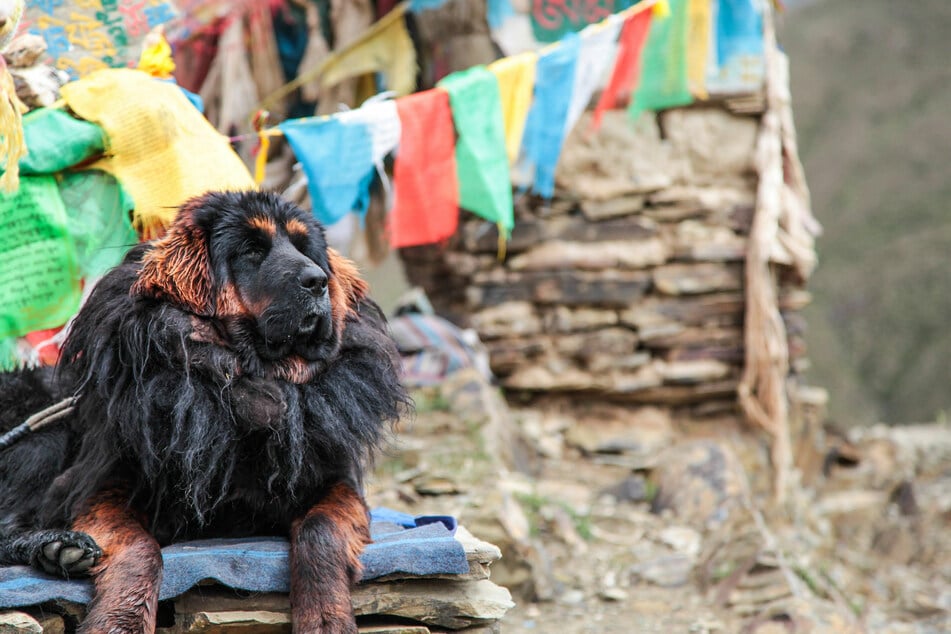 Some sources trace the origins of the Tibetan Mastiff to as far back as 3000 years ago. Throughout its history, this ancient and traditional dog breed served to guard nomadic peoples, properties, and livestock.
There's even a mention in the reports of the famous explorer Marco Polo, who encountered the Do-Khyi during his travels through Asia. The dog was described as being the size of a donkey and the having the powerful roar of a lion. As a result, exotic rumors about the big, strong mountain dogs sprang up all over Europe.

But the there's nothing exaggerated about the reputation that Tibetan Mastiffs enjoy today. Thousands of years of ruthless natural selection in the hostile mountain ranges of the Himalayas have produced an extremely robust and resilient breed.

This means it's best to approach a Tibetan Mastiff with caution. The imposing dogs are typically calm, affectionate creatures with a fondness for children. But when it comes to strangers, their sharp protective instincts can suddenly kick in.
Why is the Tibetan Mastiff the most expensive dog breed in the world?
Tibetan Mastiffs only gained worldwide popularity during the past century or so. They remain relatively rare outside their area of origin. But no matter where their home is, Tibetan Mastiffs are considered a precious and integral part of the family.

Tibetan Mastiffs are also increasingly regarded as a status symbol in China, which is why the prices for purebreds have skyrocketed in recent years. The price of the most expensive Tibetan Mastiff ever sold – the equivalent of about $1.9 million – is a bit of an outlier though.
What is the name of the most expensive dog in the world?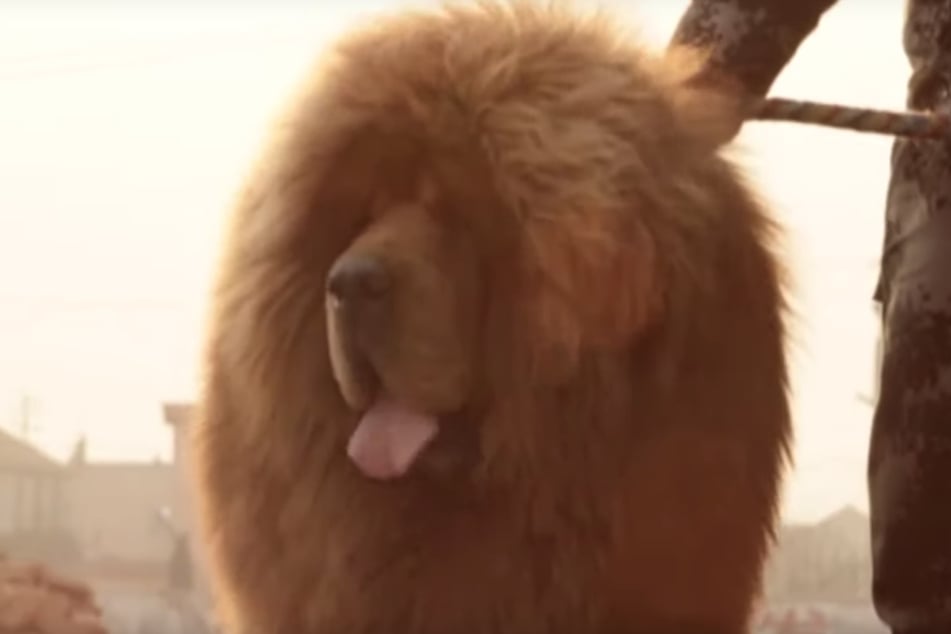 The most expensive dog in the world is Dazhewang, which translates as "Great Lion King". The name is more than fitting. Dazhewang has a shoulder height of 31 inches and weighs in at almost 200 pounds!

But what made Dazhewang so valuable?

According to his breeder Zhang Gengyun, the deep red dog supposedly has "lion's blood" in him. Aside from this mythical quality, purebred Tibetan Mastiffs are considered particularly rare, which makes them a coveted commodity. They are sometimes traded as luxury goods among rich Chinese businessmen, one of which is the proud owner of Dazhewang.
How much did the second most expensive dog in the world cost?
Currently, Dhazewang holds the title of most expensive dog in the world. But another Tibetan Mastiff isn't too far behind in second place. In 2011, another red-coated specimen, called "Big Splash", sold for a mind-boggling $1.6 million. It's hard to believe that this record ended up falling, let alone by as much as $300,000.
As the popularity of Tibetan mountain dogs keeps growing, who knows how much more expensive the race to be the world's most expensive dog can get?
Where can you buy one of the most expensive dogs in the world?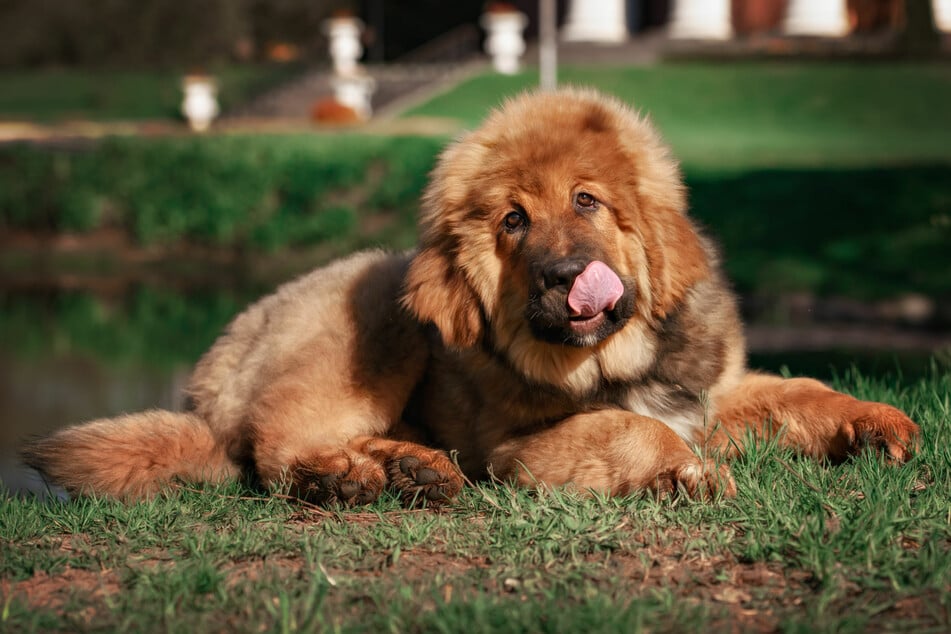 Finding a breeder that deals genuine purebred Tibetan Mastiffs isn't easy. Although it's extremely valuable, the breed needs a lot of space, usually a large fenced off area where it can follow its instincts as a herding dog.
This puts a large and costly burden on breeder and owners alike. The Tibetan Mastiff isn't a suitable pet for people who live in apartments.

First time dog owners should also consider a different breed. Caring for a Tibetan Mastiff requires a lot of experience and expertise, as well as the right conditions and environment.

Those who think they check all these boxes still need to have very deep pockets: a purebred Tibetan Mastiff puppy can cost up to $10,000 or even more in some cases.
Cover photo: imago images / Panthermedia