April the Giraffe, who delighted millions with her live-streamed birth, passes away
Harpursville, New York - In a heartrendingly sad development, veterinarians in New York state were forced to euthanize April the world-famous giraffe on Friday.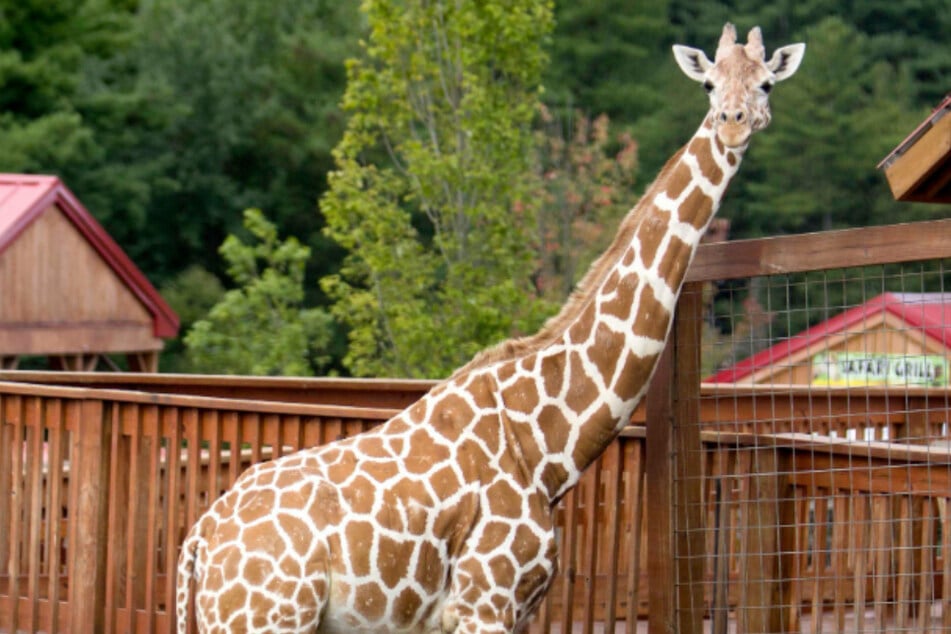 "We grieve with her many fans near and far," shared the private Animal Adventure Park zoo in the small town of Harpursville, which was April's last home before her passing.
America's favorite giraffe, who welcomed her son to the world with millions of fans following live online, left behind a wonderful legacy.
"The imprints of her hooves in her enclosure will fade, but the mark she left on people's hearts will remain."
In the spring of 2017, millions of families and animal lovers across the globe followed April's birth for hours live on YouTube, turning the exotic animal into both an internet sensation and a household name.
More than 1.2 million viewers around the world tuned in for the actual moment of birth of the 5 foot 7 inch, 130 pound calf Tajiri with the help of "Giraffe Cam". From the moment that the impending arrival was announced to the baby's birth, the livestream racked up more than 232 million live views, bringing the Animal Adventure Park up to the second most watched live channel in just a matter of months.
April created a sensation worldwide and has decisively advanced animal protection, the operators of the zoo wrote in their statement. She was expected to live another five years and reach at least 25.
Facebook post: Animal Adventure Park mourns the loss of giraffe April
The famous moment when April gave birth
However, joint disease tragically necessitated euthanasia, according to the vets, and all attempts at treatment with anti-inflammatory drugs and painkillers had failed.
Cover photo: Facebook Screenshot Animal Adventure Park