Baby bear goes dumpster diving and gets stuck!
Roxborough Park, Colorado - A little bear cub in Colorado needed a little help from wildlife officials after its dumpster diving endeavors went south. The baby animal was stuck in the dumpster and could not get out.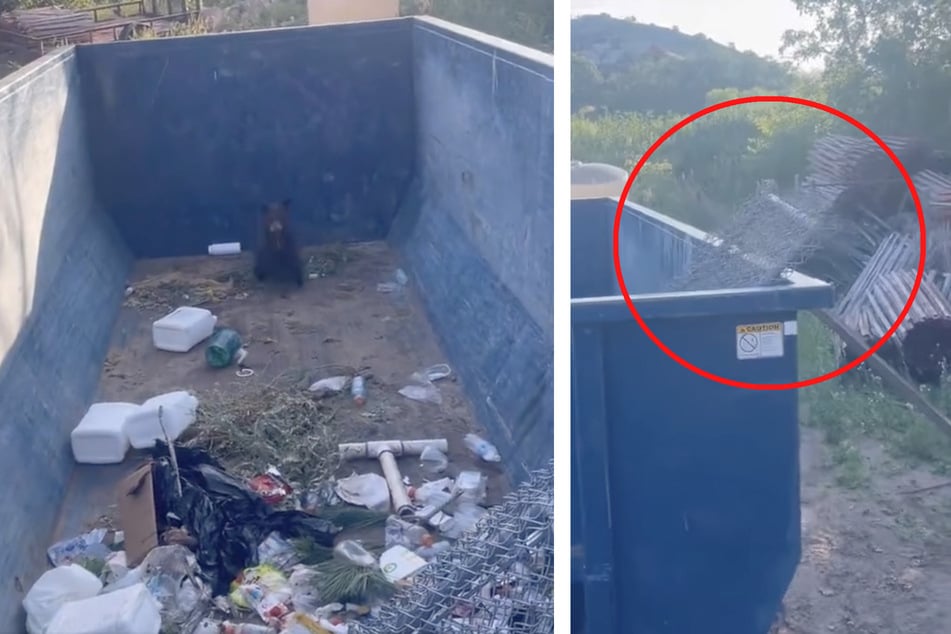 Luckily, wildlife officials from the Colorado Parks and Wildlife and the Douglas County Sheriff's Office rushed in to help a bear cub that got stuck in a dumpster in Roxborough Park, Colorado, while looking for something to munch on.
The wildlife officials shared a video of their rescue efforts on Twitter, writing: "Sometimes we just need a little help from our friends."
Per the social media post, the rescuers that came to help the bear pulled out ladders for the cub to use to escape the massive waste bin that it was stuck in. The beginning of the clip shows the cub growling for help. Eventually, the animal finds the ladders and manages to use them to climb out. As soon as the little bear was free from the bin, it ran away.
According to wildlife experts, the hungry cub was quickly reunited with its mother.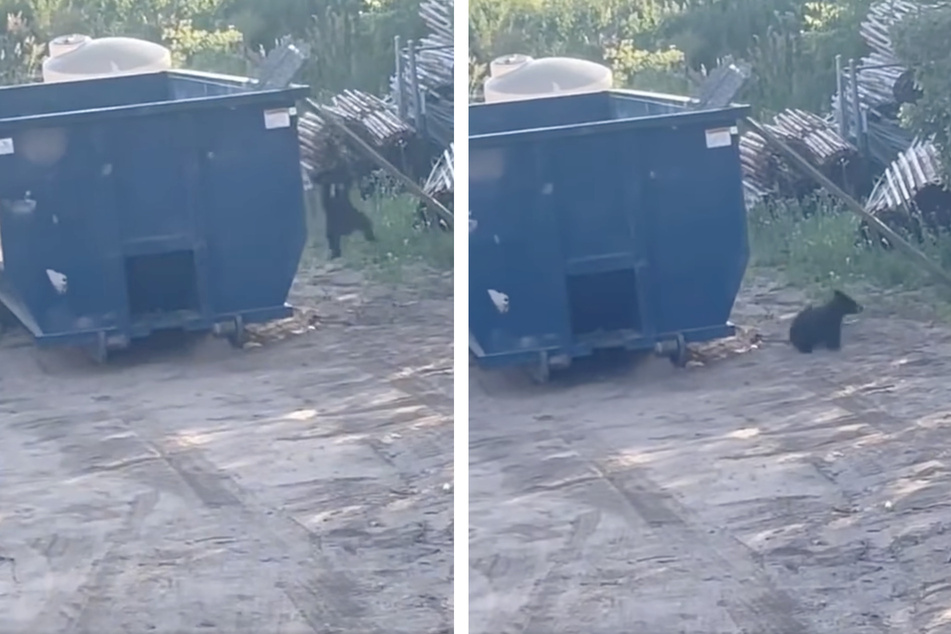 Wildlife officials warn that bears are impacted by improper dumpster use
In the Colorado Parks and Wildlife's subsequent social media posts about the bear's rescue, wildlife officials stressed that improper disposal of food waste is a real problem for bears.
They wrote, "A happy ending for this bear family, but it could have been sour due to food waste thrown away into unlocked, unsecured places." The wildlife officials added, "Don't use open dumpsters, like this one, for food trash!"
Hopefully this dumpster diving cub has also learned it's lesson.
Cover photo: Collage: Screenshot/Facebook/Colorado Parks and Wildlife //Facebook/Colorado Parks and Wildlife