Bear washes 25 years of circus life away
Sataniv, Ukraine - Toshka the bear was in the circus for 25 years and is now enjoying his retirement. He can finally relax by taking long showers in an animal sanctuary for rehabilitation.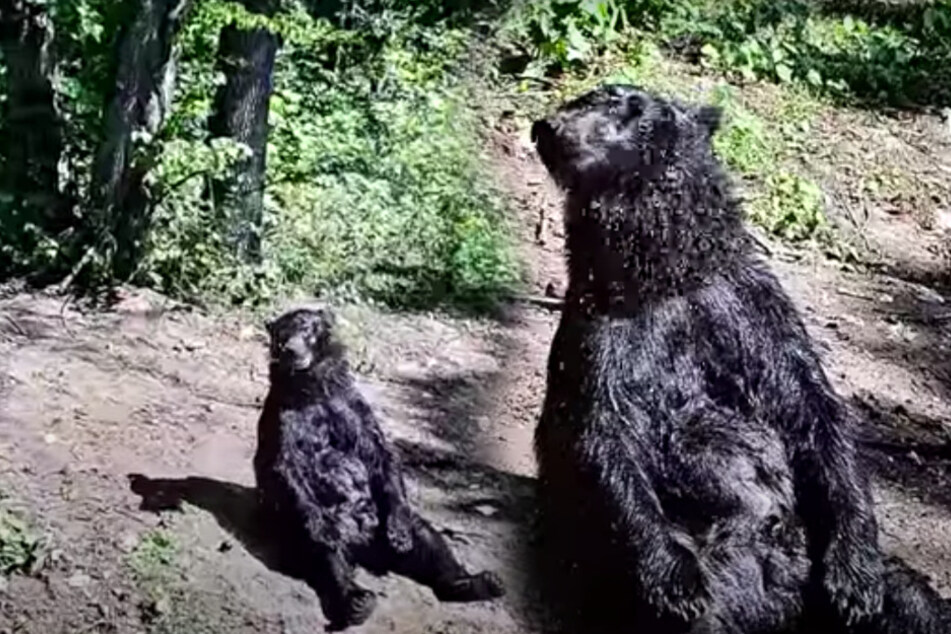 Whether a bear really belongs in a circus is doubtful and Toshka spent a quarter of a century pleasing crowds.
He answered to his owner's whistles in front of countless spectators, in cities that were always strange.
This couldn't have been nice life for an animal that is meant to roam free, could it?
Now, 25 years later, he's too old for the daily grind of the ring. So he finally has time to enjoy the simpler things in life.
These days he lives in a sanctuary for animals like him, in the Ukrainian town of Sataniv, where he can really savor retirement.
What's the elderly bear's favorite activity? Showering, of all things!
A viral YouTube video of the old performer shows him at his happiest.
Circus career leaves bear traumatized
Summers in Ukraine can be warm with temperatures between 85 and 95 °F, which makes the black bear love his cold showers even more. 
Toshka laps up the water, and scratches his paws and his belly.
The area's caretaker told the Daily Mail that Toshka could do this all day: "It's his favorite pastime."
The man didn't go into any detail about the bear's circus career, but he did hint that it left its mark on the animal.
"Toshka was so afraid of people after his terrible ordeal in the circus that he refused to leave the bushes for 14 days," said the caretaker. The circus team didn't explain what exactly had happened, only that the bear refused to do continue performing and went into hiding at some point.
It's easy to see that Toshka is feeling better in the video. Let's hope that retirement suits him.
Cover photo: Screenshot/YouTube ViralHog