Beary Brave! Teen fights a bear to save her dogs in a heroic TikTok video
Bradbury, California – One teenager's dog mom instincts kicked into full gear when a bear grabbed one of her pups from her backyard – sending her into fight mode.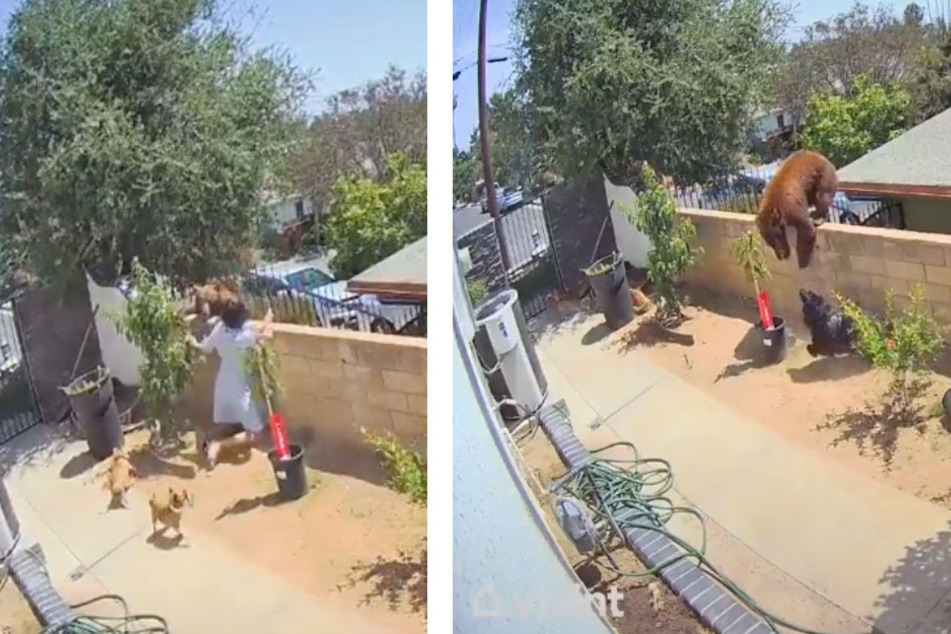 Life in the mountains can get a bit extreme, even when you're not in the elements.
One TikTok video showed the moment a dog mom stepped up to fend off a bear that had jumped the fence and snagged one of her precious pups.
The video, shared by an account called bakedlikepie, shows security camera footage of the user's cousin, Hailey, pushing a bear off the fence in her backyard to save her "baby."
In a follow-up video posted to the same account, Hailey walked viewers through her horrific, life-saving experience.
It all started when she heard her three dogs barking, but thought they were just chasing a squirrel or bird, as dogs do.
After her calls for them to settle down didn't quiet them, Hailey darted outside to calm the commotion – only to see a bear pawing away at her fur babies, and eventually snag one in its mouth.
Without thinking, the teen ran over to the bear and pushed it off the fence while managing to snatch her beloved pup from its grip.
Apparently, bears coming in and out of people's yards is a common occurrence where Hailey resides In Bradbury, California.
But seeing a bear strolling through your neighborhood is no match to encountering one trying to grab your pet – something Hailey soon found out.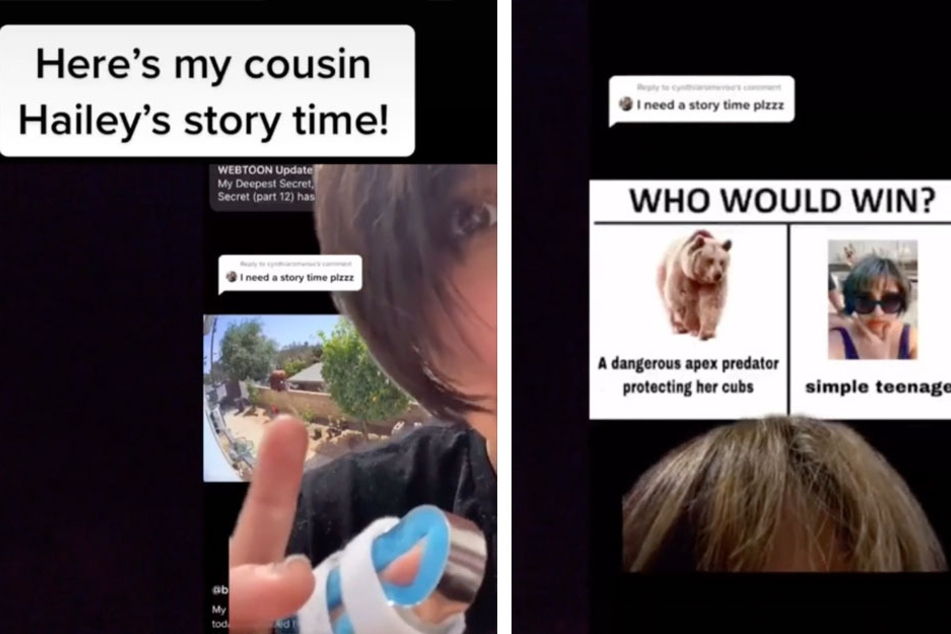 The heroic video now has 51.9 million views on TikTok, with comments commending the teenager's rescue.
However, some pointed out that the bear was just trying to protect its cubs, who can be seen running away when the dogs start jumping towards the protective mama bear.
Eventually, Hailey was able to wrangle the four dogs inside as the bear trotted off, following its cubs' exit strategy.
The moment of heroism goes to show there's nothing a dog mom won't do to protect her babies.

Cover photo: Collage: Screenshot/TikTok/bakedlikepie