Buck wanders around with a hammock on his head for a whole week
Castle Rock, Colorado - A buck had his antlers stuck in a hammock for at least a week before finally being freed.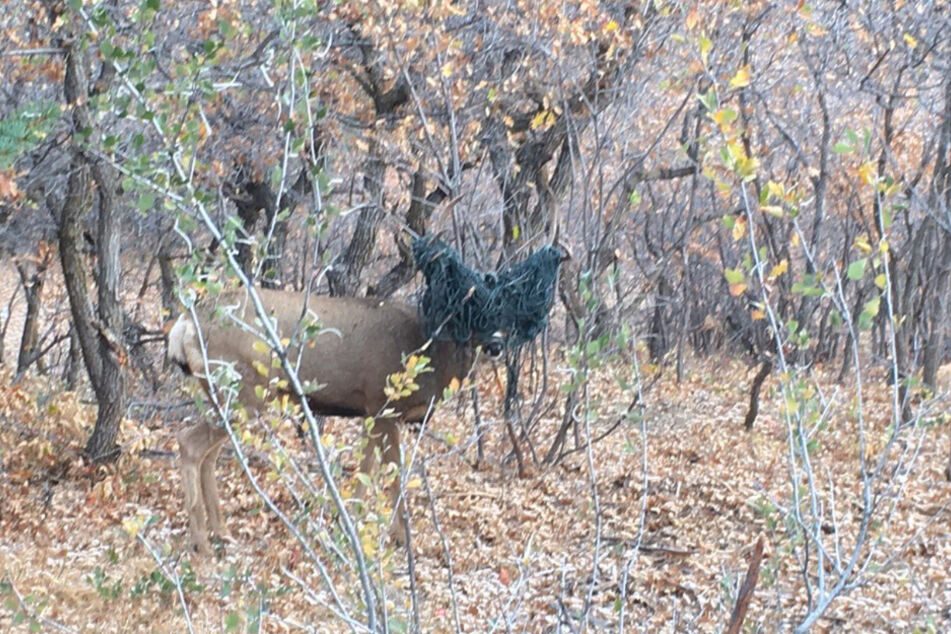 On Friday, wildlife officers were able to finally locate the animal who had been sighted by numerous people.

It's likely that visitors of the wildlife area set up a hammock between two trees and didn't take it down when they left. 
According to Fox News, an unlucky buck got its antlers caught in the hammock and was unable to get rid of it on his own. For at least a week, he roamed the area half-blind and disoriented.
Since such a large, bewildered animal can quickly turn dangerous, the buck had to be sedated before the net could finally be removed. The officials then administered a reversal agent to wake him up again.

A video of the rescue was published on Twitter. "Please remember to put away your hammocks, sports netting and swing sets when not in use," the Colorado Parks and Wildlife account tweeted. 
Colorado Parks and Wildlife posts video of the buck on Twitter
For identification, the buck was also given a green ear tag. Meanwhile, he seems to have recovered from his hellish week.

It's not the first time an object left behind has caused trouble for the wildlife: in 2019, an elk was spotted with a tire around its neck.

Cover photo: Twitter Screenshot @CPW_NE