A sneaky feline steals Thanksgiving in "true hunter" fashion
Canton, Georgia - One TikTok user captured the hilarious moment her fine feline mistook the Thanksgiving decor as the real Turkey deal like a "true hunter."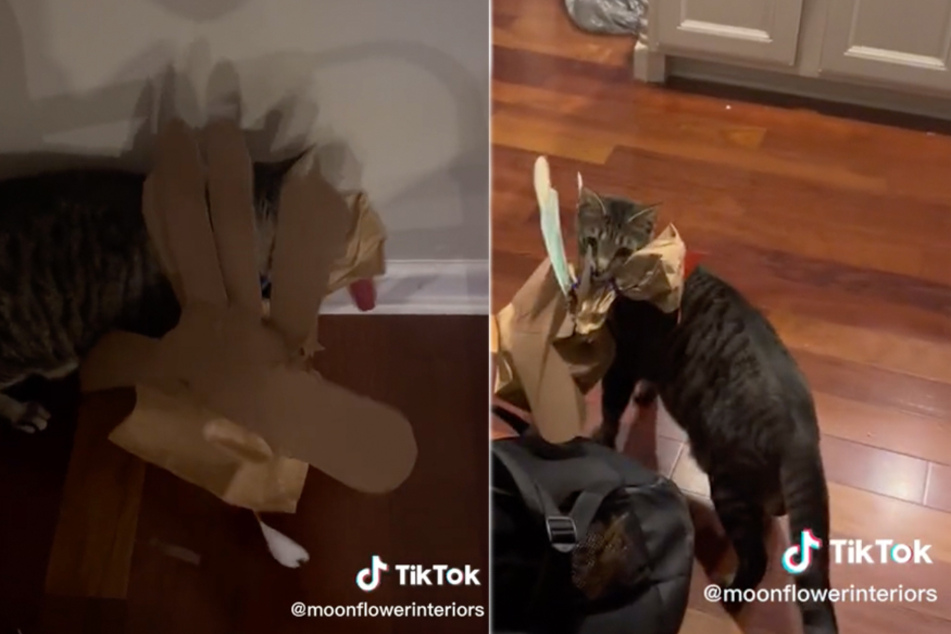 Thanksgiving likely has a whole different meaning for our furry friends. After all, it must be strange seeing table settings that include fake Turkeys and cornucopia centerpieces, not to mention the delicious display of food.
TikTok user @moonflowerinteriors proved such to be true in a video showcasing her cat stealing Thanksgiving.
In the clip that's been viewed over 167,000 times, the woman's cat is seen stealthily trotting away with a decorative paper turkey in its mouth. It almost seems like the cool kitty mistook the Thanksgiving Day decor as the real Turkey deal, as the video was captioned, "He is a true hunter."
As the video plays on, the cat's owner follows closely behind as her cat wanders through the house with the fake turkey in its mouth. "What are you doing?" she asks. "It's a paper turkey. It's not real."
This feedback from the feline's human didn't seem to deter the cat, as it proceeds to trot away with its newfound paper turkey friend.
One TikToker chimed in to jokingly defend the kitty's skills in the comments section: "You don't get to diminish his hunting skills! He caught that paper turkey fair and square." Another TikTok user wrote, "He's like I got Thanksgiving covered!"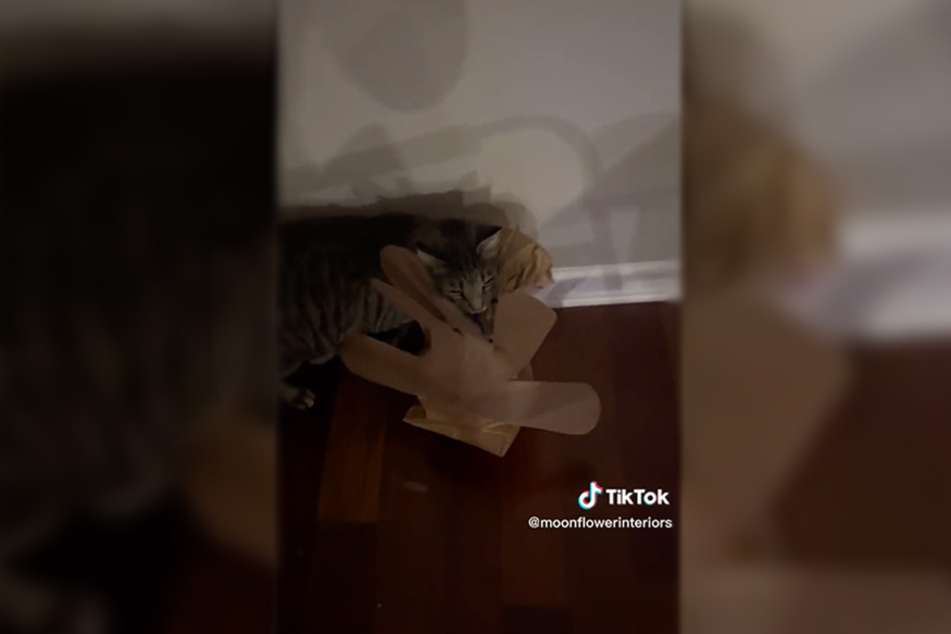 One thing's for sure: this cat isn't taking any chances when it comes to "wild" turkeys in the house!
Cover photo: Collage: Screenshot/TikTok/@moonflowerinterior