Abandoned kitty rescued just in time by couple stopping at traffic light
Los Angeles, California - Angelina Johnson and her boyfriend Eric Thomas were driving their car on Sherman Way in North Hollywood one afternoon. Thomas lowered his window due to the heat when the traffic light suddenly turned red. All of a sudden, the couple started to hear strange noises coming from outside – the mewling of a tiny cat!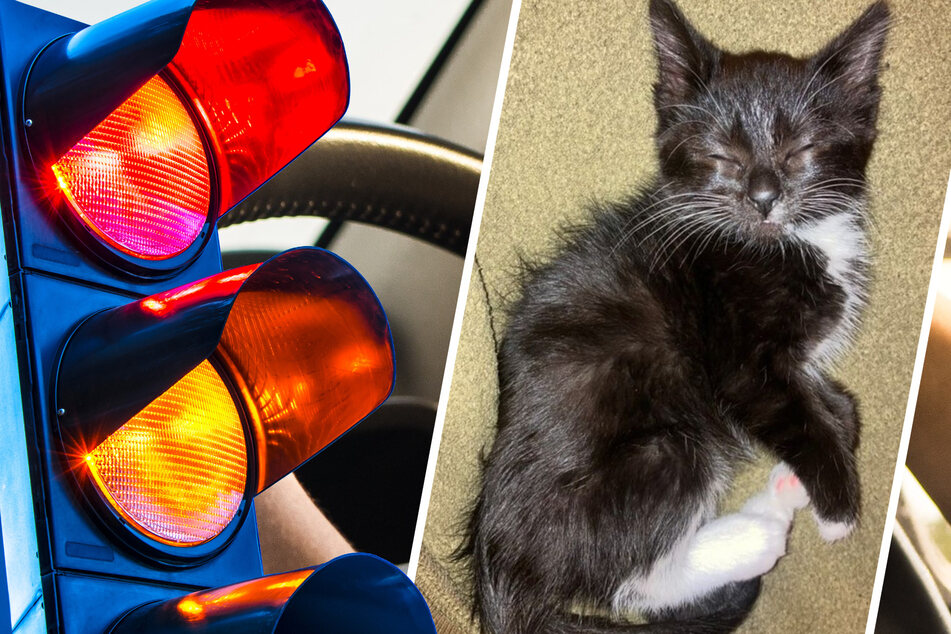 "I heard something like an animal was dying; it kept screaming," Thomas told ABC7.
Then he saw the head of a little kitten peeking out from the sewer under the sidewalk.
The horrified couple immediately set to work to rescue the little cat.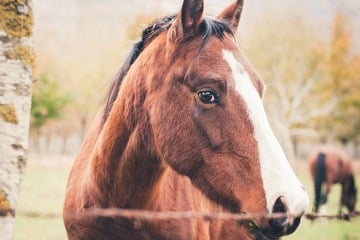 Johnson explained on Instagram that they initially called 911, but a pedestrian helped them open the side of the sewer. Thomas jumped inside and rescued the tiny kitty.
"Literally my husband jumped down and just grabbed her, because time was of the essence," Johnson said to ABC. "She kept eating and then she just kept eating. I was like, 'She's going to eat herself to death. Can we stop?' She must have been starving for a week."
Thomas and Johnson spent a full week nursing the kitten back to health before beginning to search for her new fur-ever home.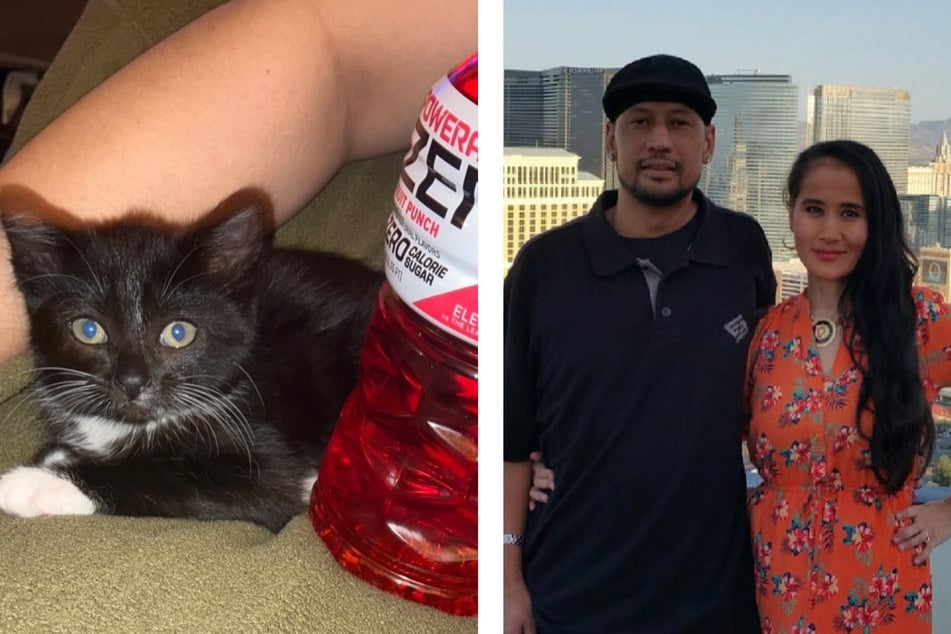 "A lot of people were interested, but we screened the people before and we found a wonderful home for her," Johnson confirmed. "She's safe, secure and also has a sibling now."
Cover photo: Collage: 123RF/suriyawut//123RF/monticello//Instagram/angelina_marcella