Cat comes home with a note and it's the beginning of a beautiful friendship
Los Angeles, California - It was only a short note, but the results were far-reaching. When Kalvin the cat came back to his home in Los Angeles with a piece of paper attached to his collar, no one could have known it was the beginning of a beautiful friendship.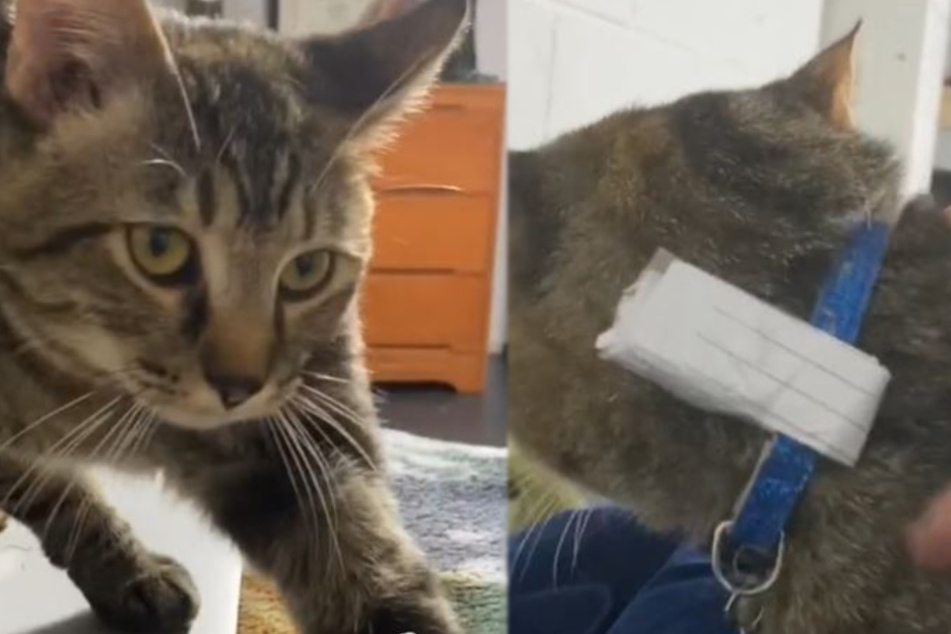 Kalvin's owner Jessica was amused by the message, which revealed what her sneaky pet had been up to on his daily outdoor adventures.
In a video uploaded to her TikTok page, the voice over artist reads out the letter that describes Kalvin's secret second life as "George".
Jessica's neighbor would get regular visits from the cat, who skillfully meowed his way to an extra meal. But the author of the note just wanted to find out who this little "stud" with the "awesome blue collar" belonged to.
So Jessica decided to respond with a little biography of Kelvin – whom she also calls "Bubbas" – written in the first person, just like the initial letter.
She explained that the feline sometimes gets stressed out by her four-year-old child, as well as the family bulldog, and needs a break every now and again.
The contact intensified more and more in the following weeks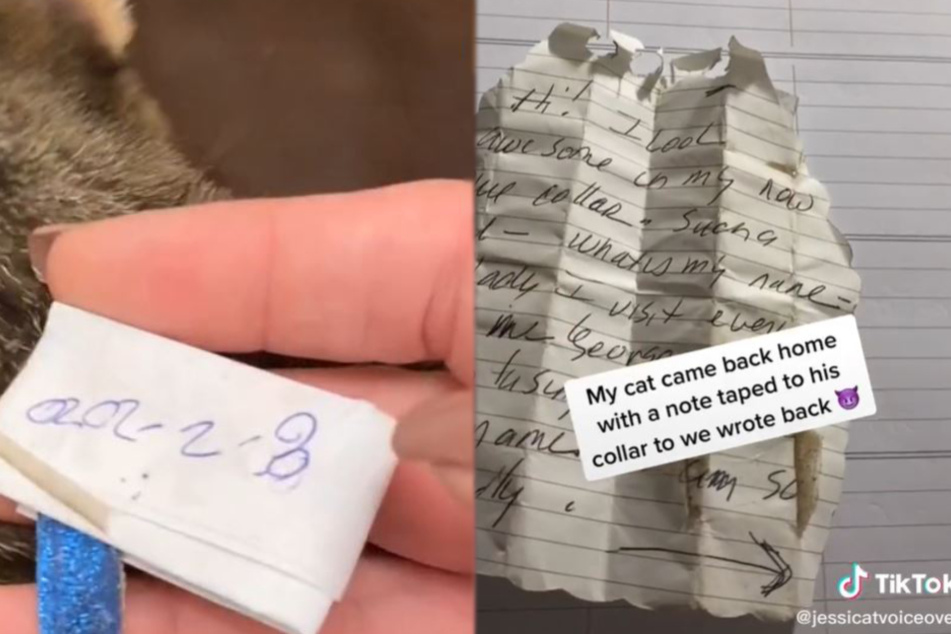 Jessica's clip has clocked up over 4.3 million views and more than 700,000 since it was published on August 30.
But the story didn't end there – it was only beginning. Throughout the next couple of months, a correspondence developed between Jessica and the neighbor from across the street, a woman named Robin.
In a follow-up series of TikTok videos, Jessica documented the blossoming friendship between them, as Kelvin – aka George – turned into a carrier cat, ferrying messages back and forth.
By mid-September, the women had already switched to cell phones and the time had finally come for their first meeting in person. Jessica was delighted with the "lovely lady" who kept a few fur balls of her own. "She is the cat lady I aspire to be," the voice actor told her followers.
Robin and Jessica now have a close friendship, all built on their shared love for a greedy little kitty who was looking for a second meal.
Cover photo: TikTok/Screenshots/jessicatvoiceover