Cat delights owner with poopy surprise, but the feline's response has TikTok in tears!
On TikTok, a funny clip of a cat defecating is causing a lot of excitement, but behind the feline's funny behavior exists a sad fate.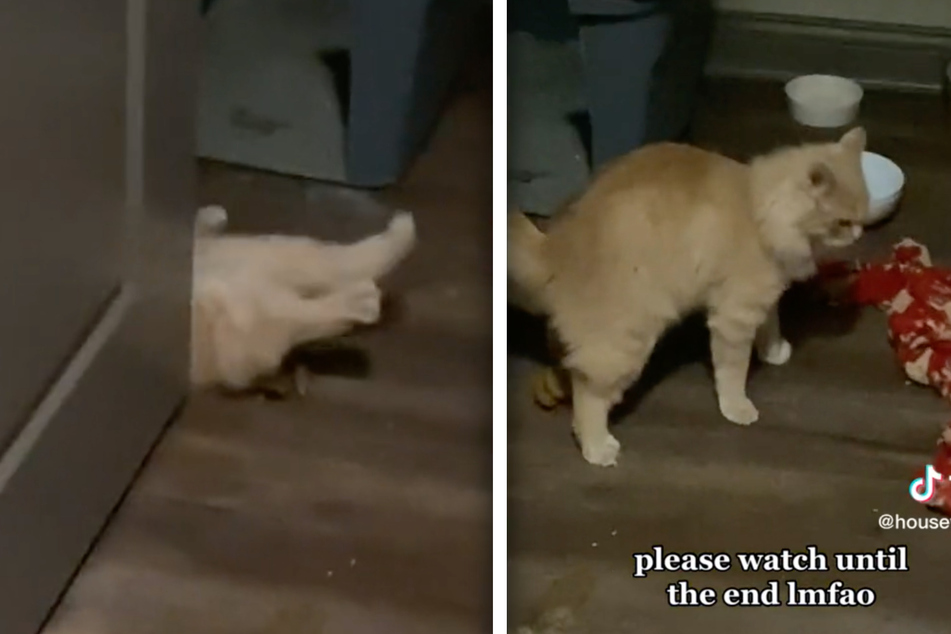 The video comes from the cat's owner Faith Marie's TikTok channel. Even though it may sound disgusting, you can see a kitty defecating in the clip.
In the vid, a cat named Forrest is seen standing in the middle of the room squeezing a small turd out of his rear end to the delight of his owner.
"At least he's standing, I think he's learning, I'm kind of proud of him right now," the young woman says in the clip. Clearly, the kitten hadn't yet learned how to use a litter box!
Faith further explained this in the caption: "he has brain damage & usually only will lay down to use the bathroom & rarely will use the litter box." Considering this condition, it is definitely progress that the fine feline now defecates on all fours.
However, the cat owner's joy does not last long, because things soon went wrong again. Suddenly, Forrest sits down with his butt in his own fresh pile of poop before he topples over completely backwards!
This mishap was certainly not too much fun for the cat, but for viewers on TikTok, the whole thing looks quite hilarious. Within five days, the video has already garnered over 20.3 million views!
Viewers worry about sick cat, but his owner swears he's OK
However, many TikTok users were also worried about the poor animal and asked in the comments whether he was doing well, to which Faith answered "yes" quite easily.
In a second clip, she provided a few more scenes as proof, in which the cat bounces and staggers around happily, but also very awkwardly: "He is fine y'all, perfectly fine!"
"Please don't call paw patrol," she jokingly said.
Cover photo: Collage: screenshot/tiktok/@housewifemarie