Cat goes viral for getting in on The Eras Tour friendship bracelet trend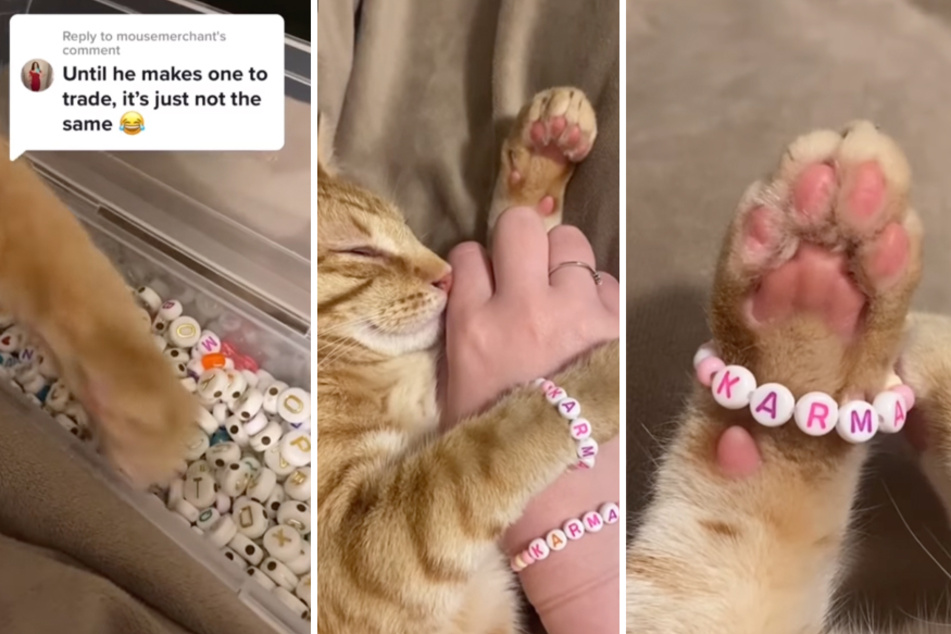 Feline friends: they're just like us!

One cat on social media is proving their dedication to The Eras Tour cause by making "the friendship bracelets" while taking "the moment and tasting it in a viral video all their own.
In a clip posted by greatvaluevintage that's racking up 1.1 million views and counting, the account holder's cat is seen grabbing beads to make a Midnights inspired friendship bracelet that simply reads "Karma."

This is, obviously, a reference to Swift's song Karma from her latest album, which happens to be on The Eras Tour setlist, leading to the song and its accompanying dance going viral on TikTok.
The adorable video seems to be a reply to a comment on a previous video of the cat getting their friendship bracelet on, as one Instagram user wrote: "Until he makes one to trade, it's just not the same."
In the video's caption, the original poster wrote: "Challenge accepted 🐱 you know, in a perfect universe, @taylorswift would see this, because I think she'd appreciate it."
Then, to assure they didn't receive any hate in the comments, the OP added: "Also as a side note, I ONLY put this on him when he was sleepy/watched him too closely as these beads and a bracelet could be a choking hazard."
It looks like Karma really is a cat, after all!
Cover photo: Collage: Screenshot/Instagram/greatvaluevintage