Cat helps kitten brother make a dramatic escape in hilarious TikTok
Gina and her boyfriend's cat, Finn, just couldn't wait to play with his four-week-old kitten brother Louie! The couple came home to see that the new kitten had escaped from his room with some help from his brother - and their pet camera caught the whole thing in a viral TikTok video.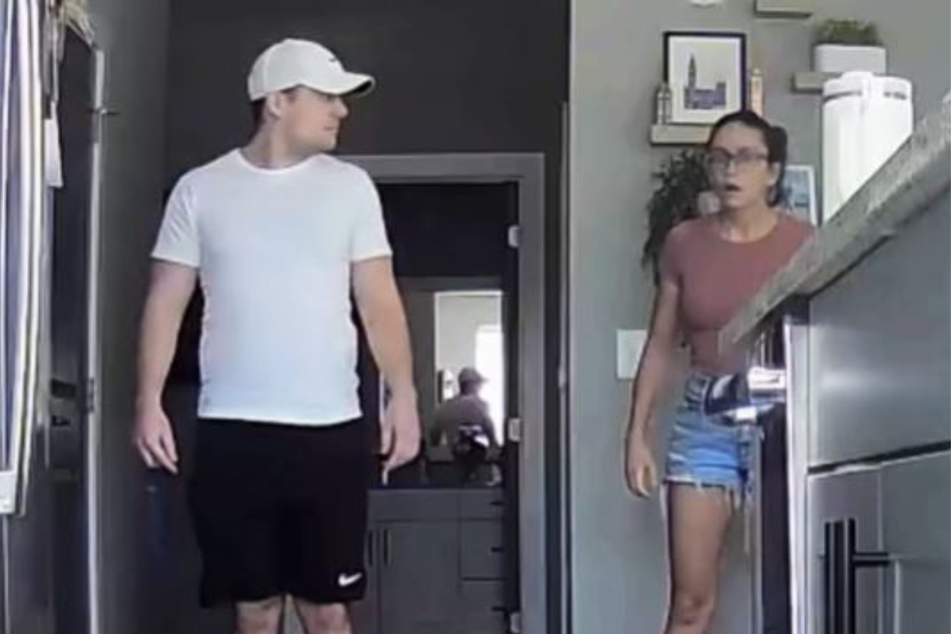 The clip in question shows the couple just as they're arriving home. Both look around the room briefly and then freeze, realizing that something is wrong.
Louie's door, meant to keep the young kitten safe from getting lost or hurt in the house, was left open.
The reality of the situation appears to hit Gina the hardest, as her jaw visibly drops in shock and panic.
The video's on-screen text reads, "Coming home and realizing our cat opened the door to the room the kitten was in..."
The clip ends on a cliffhanger as the couple runs into a room off-camera to look for the cats.
Finn and Louie's daring escape goes viral on TikTok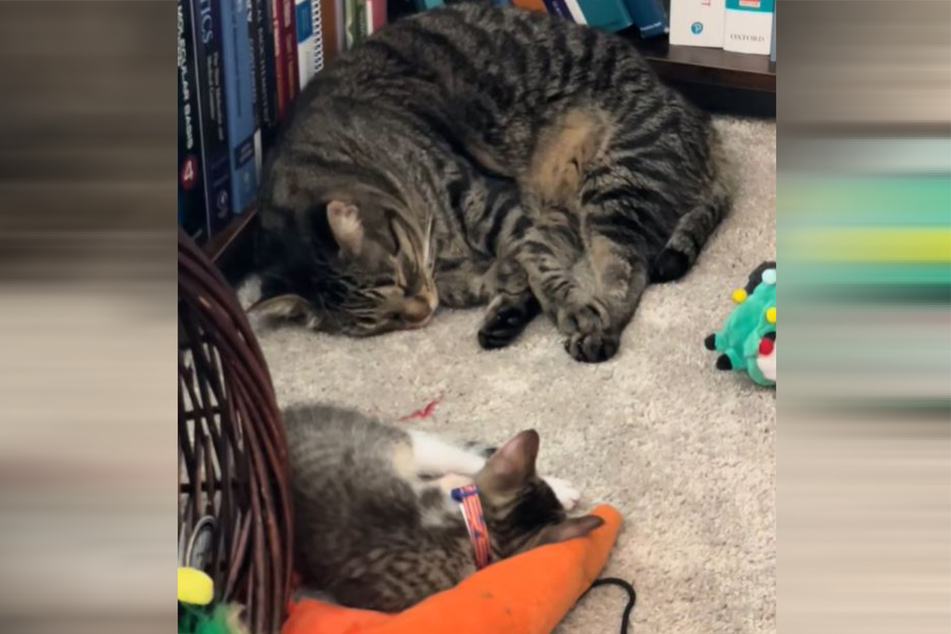 Since Gina's video has received over 6.6 million views since September 16, many viewers naturally wanted to know what exactly had happened after the camera stopped rolling!
Luckily, she was able to give the all-clear, publishing more videos with both cats perfectly safe and sound.
Little Louie had simply slept on the bed like always, Gina clarified in a comment.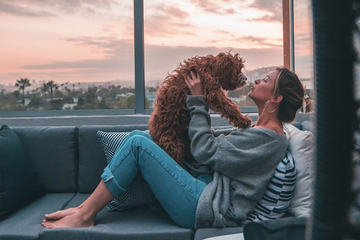 "Finn is a 3-year-old cat with a big personality. He's very vocal and 'responds' when you talk to him," Gina told Newsweek. "We recently got Louie, who is about eight weeks old and has been nicknamed 'Squeaks' because he's just as talkative as his big brother."
She adds that Finn is apparently a repeat offender now, opening Louie's door just about every day.
Looks like Finn simply missed his new furr-ever friend and wanted to visit with him in his room!
Cover photo: Collage: Screenshot/TikTok/@ginabonini