Cat in a karaoke bar lights up TikTok – and brings surprise guest stars!
Nilai, Malaysia - A touching video of a hungry cat has proved how quickly animals can trust humans, and how necessary it is to lend a helping hand. When the furry friend gets food in a karaoke bar, it decides to come back with "reinforcements."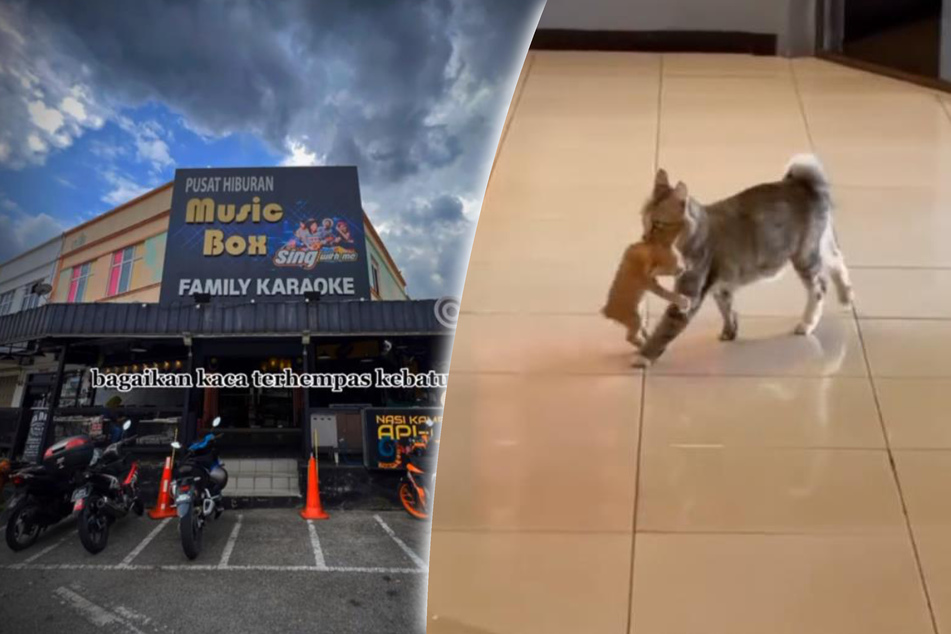 A clip posted on the TikTok account of Music Box Nilai has gone viral with a cat in a karaoke bar – but it doesn't include any singing!
The 22-second video has 3 million views and hundreds of thousands of likes. It's also been shared, and received plenty more love, on other social media platforms.
The employees of the karaoke bar located in the city of Nilai in western Malaysia were surprised when a hungry cat suddenly appeared in their karaoke bar one day. They apparently didn't hesitate, and fed the stray animal.
Yet they probably didn't expect that they would see the cat again very soon. The viral clip shows the feline walking back into the bar with a kitten in its mouth.
"We gave food to a cat and now she's bringing all of her kittens one by one in her mouth to our shop," the clip's text reads.
Kittens in a karaoke bar go viral on TikTok
The vid hints that the cat is probably the mother of three kittens, as it shows all in a cardboard box later on in the clip.
In the clip's caption, the bar staff pose the question: "Is anyone interested? They are cute and all are smart."
A few days later, employees finally issued an update - and delighted TikTok users. The kittens have all found new homes!
The bar owners revealed: "We've been taking care of them for three days and someone asked to take them all away. Thanks to everyone for your concern."
A beautiful ending for the hungry cats indeed!
Cover photo: Collage: Screenshot/TikTok/musicbox365