Cat pee: How to remove cat urine smell and stains
Cat pee on the carpet or upholstered furniture doesn't just stink up the place, it can also leave ugly stains behind.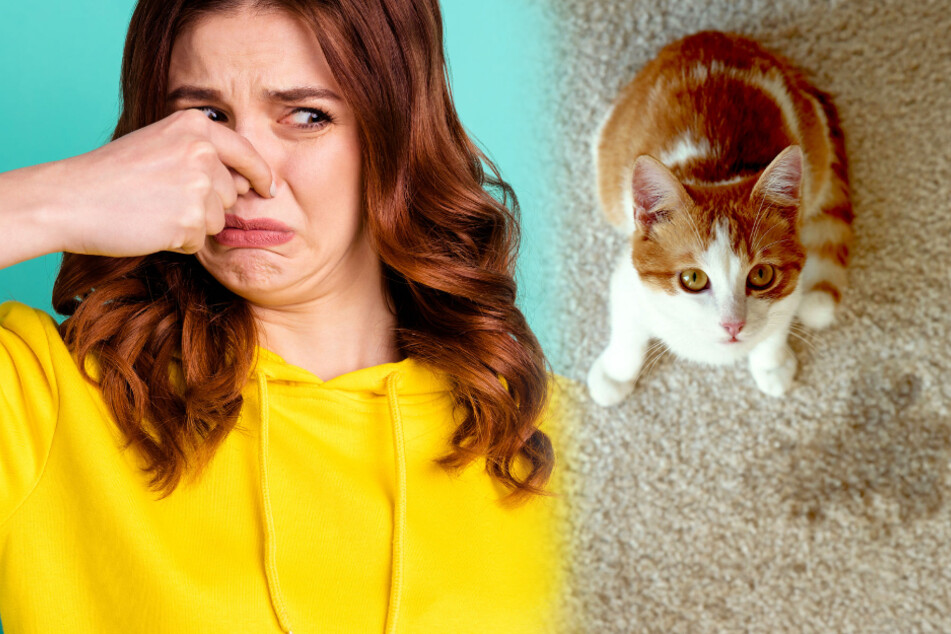 Most cat owners know the drill: their feline friend has an accident on the carpet or the couch and the smell just won't go away, despite the hours spent scrubbing away with all sorts of cleaning products.
It's often a race against the clock: cat pee should be washed out before it was a chance to settle firmly into the fabric. Acting immediately after your kitty has wet the bed – or any other surface for that matter – is key.

Baking soda is everyone's first choice when it comes to dealing with those nasty stains. But getting to the root cause instead of just mitigating the effects is also important. Cat owners should try to figure out what causes their pets to urinate in inappropriate places to begin with. The answers to this problem can be complex and point to long-standing issues.
In the meantime, there are plenty of remedies for reliably removing not only pee stains, but also that terrible lingering smell. Fin out more in the TAG24 guide!

Home remedies to remove cat urine
So your floofy friend has had an accident – time to kick into action. First, wash the stain with lukewarm soap water to remove most of the urine, including some that may have already dried up in the fabric.
Be careful with vinegar and lemon juice, they can be effective cleaners, but the acids can also cause damage to the surface.

Removing cat pee stains with baking soda

There's nothing like a classic: baking soda great at removing cat urine. Just rub the powder thoroughly into the fabric and let it sit for a few hours. If the stain is very bad, rinse and repeat.
Most of the time, the stink will go away along with the stain, but sometimes it can hang around like the proverbial bad smell, so you might have to resort to other means.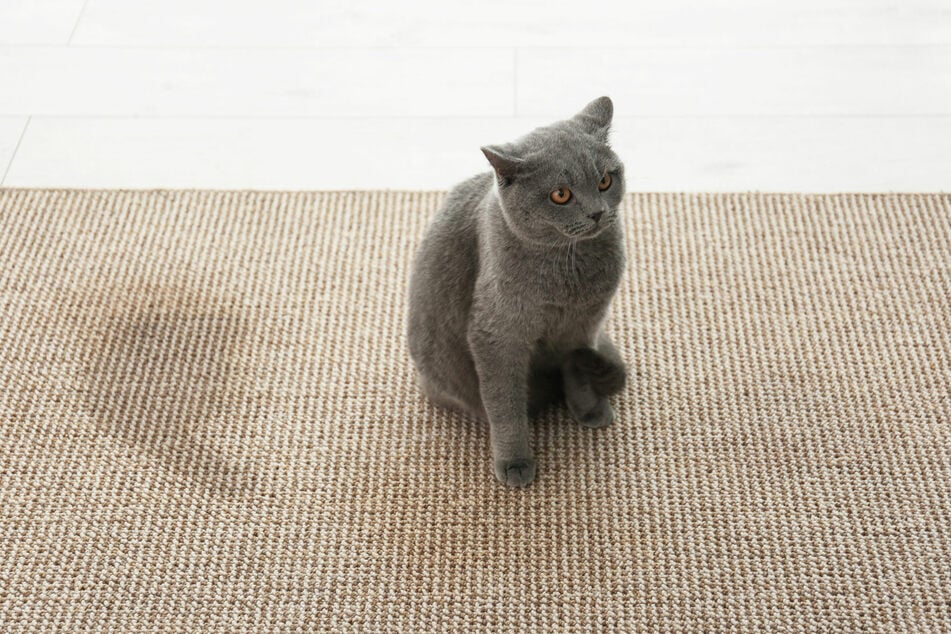 Removing cat urine with professional cleaning products
Dedicated cleaning products often contain enzymes that dissolve the components of the urine in the fabric. They are usually very effective, but always take a look at the label first.

PetMD recommends not using cleaners that contain ammonia. This smelly substance is precisely the ingredient that gives cat pee its distinctive odor. It could actually encourage your kitty's bad behavior: it may think other members of the household are also taking a whiz on the furniture!

How to get rid of cat pee smell
Normally, the smell of cat urine should be gone once the stain is properly removed. If that sour stink lingers in the room despite the thorough cleaning, other home remedies will help to get rid of it.
Ground coffee neutralizes odors

As with many other bad smells, ground coffee is a great solution. Rubbing some of it into the affected fabric and vacuuming it off after about an hour should do the trick.

But be careful: only use coffee on dark fabrics and furniture, as it can stain.

Fabric fresheners provide a nice scent
A short-term solution if you've got company on the way using a fabric freshener spray to mask the worst of the smell. Of course, they may not completely neutralize the odors and it's only a temporary fix. But if you need a few hours of pleasant, flowery smells wafting around your home before you can take care of the problem for good, a fabric freshener is your friend.
You might also be interested in: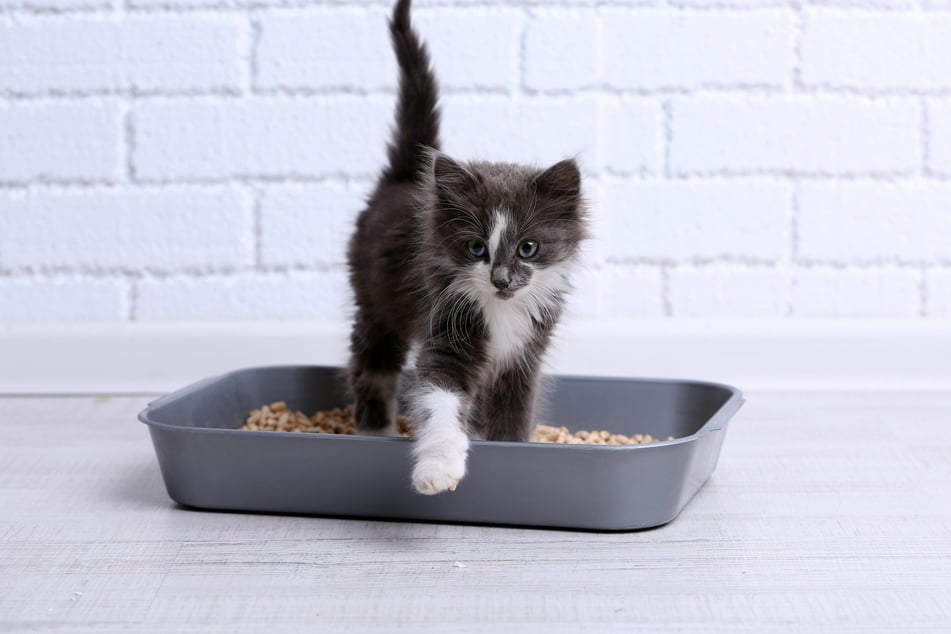 Why do cats pee in the wrong places?
Cats are complicated creatures, so there's no one-size-fits-all answer to why they might urinate in inappropriate places. Sometimes, peeing on the living room rug can be a sign that all is not well. Cats are normally very hygienic and only use their litter box, where they can bury everything quickly.
Deviating from behavior that has become instinctive can indicate a problem, which can be both psychological and physical.

Whether it's frustration, digestive problems, or something else entirely, it's best to consult a vet if accidents become a common occurrence.

Cover photo: Montage: 123RF/Olga Yastremska/Roman Samborskyi