Cat with rocking hair wows TikTok
Halifax, Canada - A cat named Calzy has over 52,000 followers on TikTok and has become a viral hit. But it's not merely his cuteness – the internet can't get enough of this kitty's rockin' ear tuffs.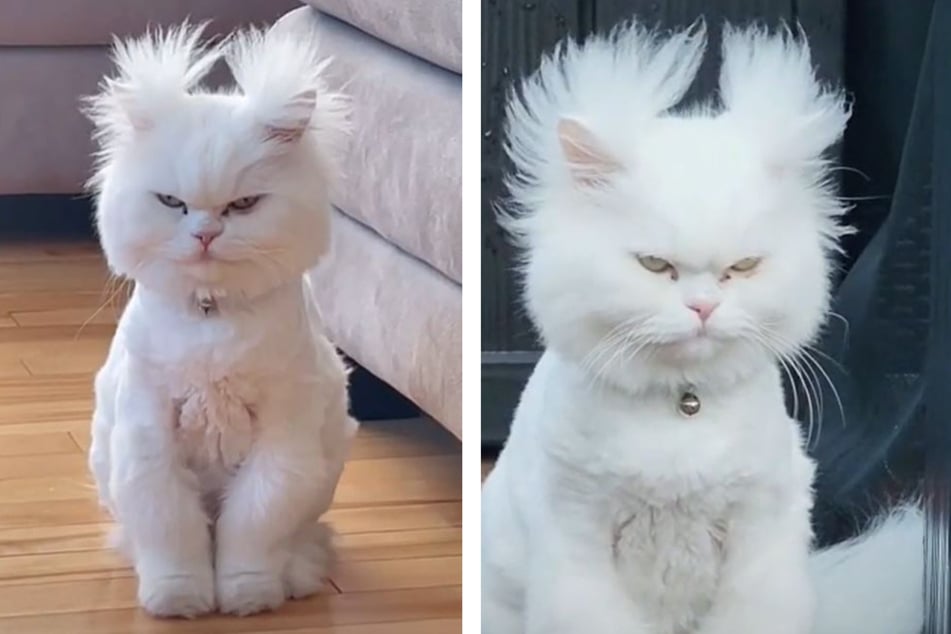 That's one "kool" cat!
Calzy's TikTok account, CalzyKool, has racked up millions of clicks from his home in Halifax, Canada.
His owner, Aia Alkhudair, told CTV News Atlantic about her unique looking pet.
"We were like, everybody has TikToks of their cats, so why not, you know, post Calzy's videos?" she said.
The white rescue has some pretty wild fluffy hair. But it's the cat's ear tuffs that really make him a stand-out furball.
When TikTok got wind of his untamable mane, his popularity skyrocketed.
"All of a sudden we decided to post this one of him out on the deck and his hair, his fur, is flying everywhere," Air said. "It just became a hit."
The vid features Billy Idol's song Hot in the City as Calzy's ear tuffs blow in the breeze. And more than one TikToker commented that the cat actually looks a lot like the rocker!

Cat's hair is as wild as Billy Idol's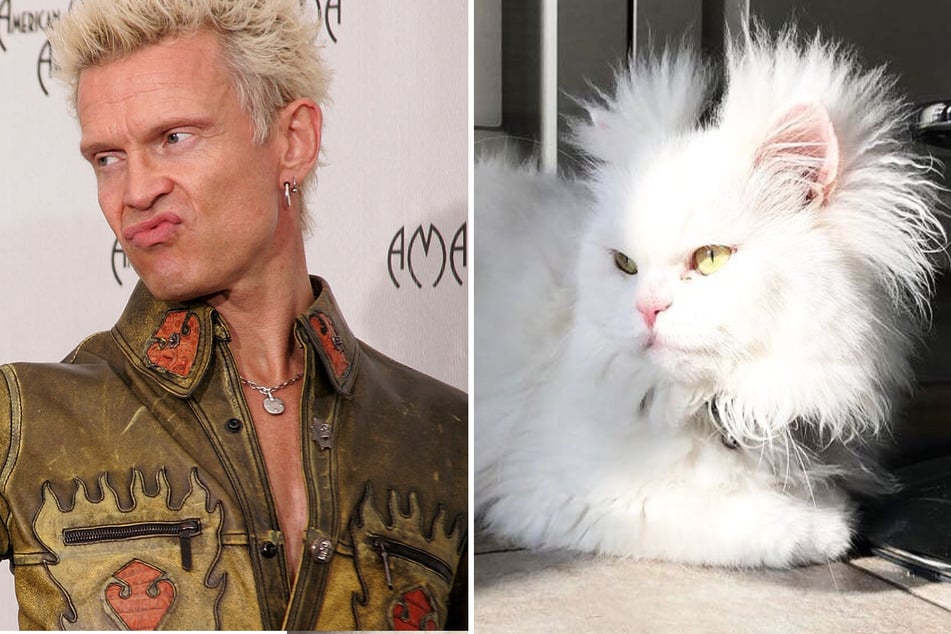 It's not just the cat's fluffy ears that make him look like the '80s rocker. It's also his disgruntled look that's reminiscent of Billy Idol's pout.
Many commentors asked if Calzy's owners purposely groom him to look like Ziggy Stardust.
Aia admitted: "I didn't even know who Billy Idol was, unfortunately, so I had to search him up. I was like, 'OK I see a little bit of resemblance here,'"
"He does have, like, rock 'n roll style, with the hair. He does have a punk rock look to him, to be honest," she added.
Calzy's other owner Basmah Alkhudair chimed in: "Everyone seems to think that we style it ourselves, but we don't … it just grows out naturally like that."
Many of his clips feature captions confirming the cat's "natural frizz."
Clazy just happens to be one cool cat, rocking a sick 'do.
Cover photo: Collage: CARLO ALLEGRI / Getty Images North America / Getty Images via AFP & Instagram/calzykool