Cat's alarmingly sweet reaction to crying kittens has TikTok in tears
This black cat named Inci's wide-eyed reaction to the sound of kittens crying made the animal a viral hit on TikTok.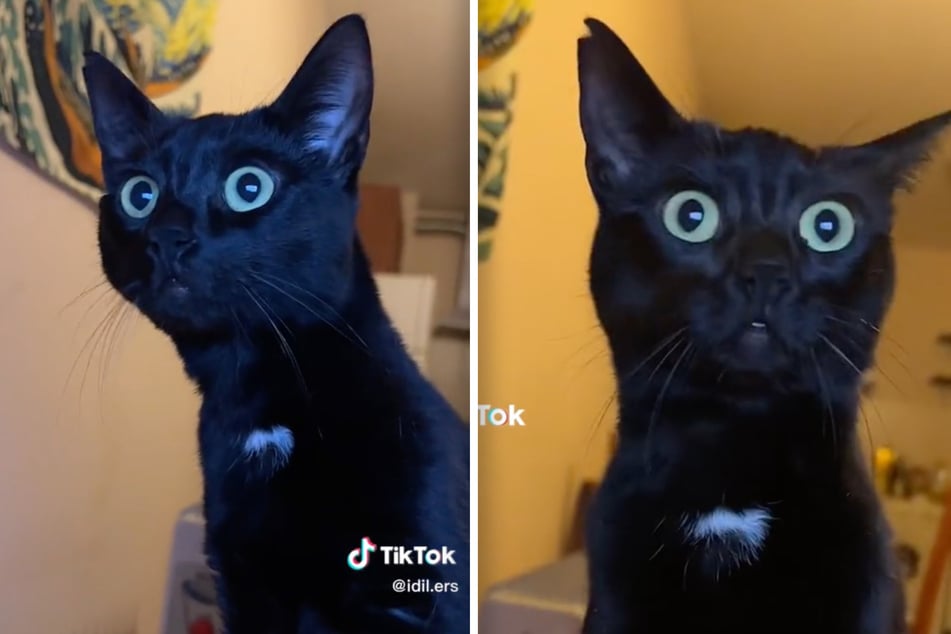 A little black cat became a viral vid hit when its owner, Idil Ersavas, played a sound clip of crying kittens and filmed the feline's reaction.
The cat, named Inci, went from relaxed to wide-eyed and worried when it heard the sound of the kittens crying.
It was clear the feline was intent on finding the crying kittens that didn't actually exist. The cat's alarming look is both shocking and adorable.
In the clip's caption, Inci's owner admits she feels bad about playing the sound: "I had to try this but I feel so guilty now. I gave my baby girl some treats after this to say sorry."
After just five days online, the vid has garnered 29.7 million views and 3.9 million likes!
This cat isn't the only concerned feline
Inci's shocked alarm had TikTok users dying of laughter.
Many users were convinced that the black cat was genuinely worried. "She looked so concerned," one wrote. Still, others thought the kitty's reaction was so funny, they needed a slo-mo version. Several others quipped that the cat looked like she was having maternal flashbacks.
Apparently, Inci wasn't the only feline to have a strong reaction to the sound of kittens crying. Lots of commenters said that their cat reacted the same way to both the sound and the viral vid!
Cover photo: Collage: Screenshot/TikTok/@idil_and_inci