Cat's suspicious reaction to human in bathtub has Reddit users in tears
For many people, soaking in a warm bath is one of the best ways to relax, but for this cat named Autumn, seeing her human bathe seems to have quite the opposite reaction.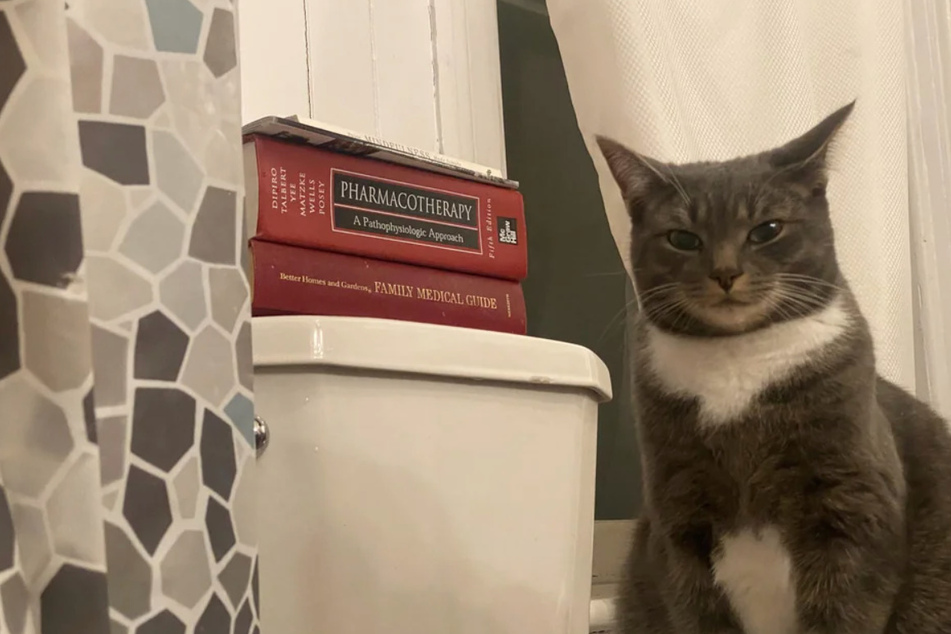 When Cleary Ellis settled in for a relaxing bath recently, her cat Autumn was nearby to watch the strange proceedings.
Apparently, the animal didn't seem to understand what her human was doing and stared at her critically as she got in the tub.
Ellis snapped a photo of the cheeky cat and shared it on the popular Suspicious Kitties Subreddit.
"Very suspicious about why I'm bathing…," she wrote above the image.
Users loved the post, giving it more than 370 upvotes.
Some joked the feline was acting as a "lifeguard" while her human submerged herself in the tub.
This suspicious kitty has a habit of showing "judgment"
In an interview with Newsweek, Ellis revealed that her cat always reacts the same way when she goes for a bath.
"I think it's a combination of confusion and curiosity," the cat mom explained. "She can't understand why I would willingly submerge myself in water and yet she wants to be in the water with me."
"Sometimes, she dips her tail in the bath just so some part of her can be in it without being wet," Ellis added. "My favorite thing about Autumn is her confident curiosity with a slight hint of judgment."
Cover photo: Screenshot/Reddit/cleirical