Curious cat beats owner to the punch in funny TikTok video
UK - When some neighbors got rowdy, a cat and his owner's curiosity got the best of them.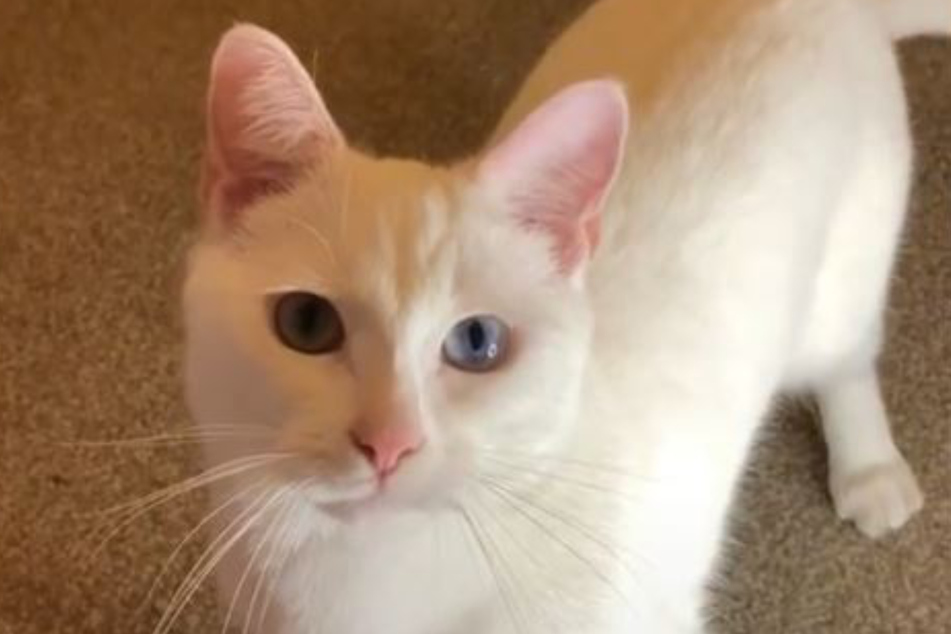 They say "curiosity killed the cat," or in this case, made him internet famous!
Snowy "the white floof" – as his account's name describes him – has racked up thousands of followers and millions of views on TikTok.
"He was always a 10," his owner wrote. "But this video brought him 7.3 million views."
The captivating viral clip shows the 27-year-old's neighbors yelling in the garden outside her house in the UK, seemingly having an altercation about cheating.
"Noise in the garden," she captioned the clip. "Went to see what's going on, but my cat beat me to it."
Snowy can be seen standing on his hind legs and peaking out the open bathroom window with spying prowess. The cat looks exceptionally nimble in the furry feat.
When you "need to know other's people business," his owner wrote.
The clip has garnered millions of likes and comments showing appreciation for the hilarious scene. It even inspired a follow-up clip.
"He knows why I'm there and makes space for nosy mama," Snowy's owner joked.
Users find one particular detail particularly eye-catching
Users were big fans of Snowy and his snooping ways.
"A typical cat that loves gossip," a TikToker wrote. "He looks like he understands everything that's going on."
"It really looks like he opened the window to take a look," another pointed out.
Others couldn't get over the cat's strong-looking back muscles.
"Jeez that cat's in good shape!" one wrote. "Why is your cat jacked? Workout routine please!"
"Sleep, eat, zoomies … Repeat," Snowy's owner replied.
While it's unclear exactly what was happening with the neighbors, it looks like viewers, just like Snowy, are loving the drama of it all.
Cover photo: Collage: Screenshot/TikTok/snowy_thewhitefloof