The cutest cat video ever? Pixel meets his dad
Internet - If you just don't understand how people can watch cat videos for hours, this video will help you finally get it.  Many people on the internet were touched by a kitten being introduced to his father.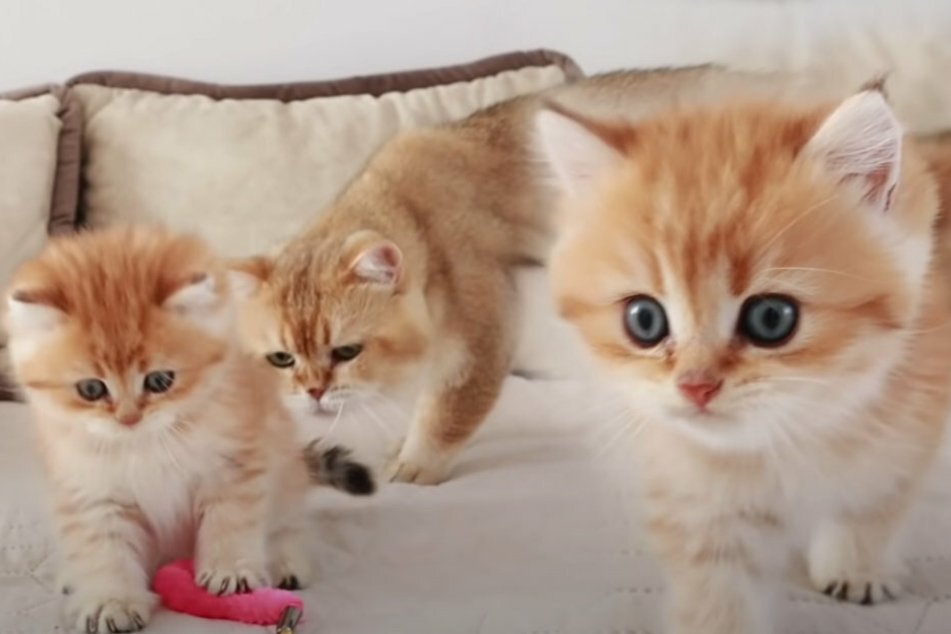 Pixel is tentatively pacing across the bed as his father William slowly sneaks up behind him. His look seems to say, "Who could that be?" until the two of them slowly sniff at each other for the first time.
Soon, the two fur balls are bouncing happily on the bed, playing with each other, and their big eyes and fluffy coats are making people's hearts flutter.
"Awwww, they look so cute together!" wrote one user. The video already has 600,000 views.
This cat family is a regular on YouTube: the channel TeddyKittens puts out a lot of content starring the feline stars.
Pixel is not William's only offspring: the cat dad has fathered several fluffy kittens.
The producers of the channel breed and sell these tiny tigers, which are publicized on Instagram with adorable snapshots.
Getting to know Pixel and William
These cat photos won't let you look away
William is affectionately called Megapixel by users. We don't known whether the two have already found a new home, but hopefully their future owners will adore the fluffy, lovable scamps just as much as people on the internet already do.
Cover photo: YouTube/Screenshot/Bildmontage/TeddyKittens