Family finds kitten stuck in shocking place and jumps into action
Philadelphia, Pennsylvania - They say curiosity kills the cat, but luckily for this little feline friend, a sweet family came to his rescue after he crawled up a pipe and got stuck there.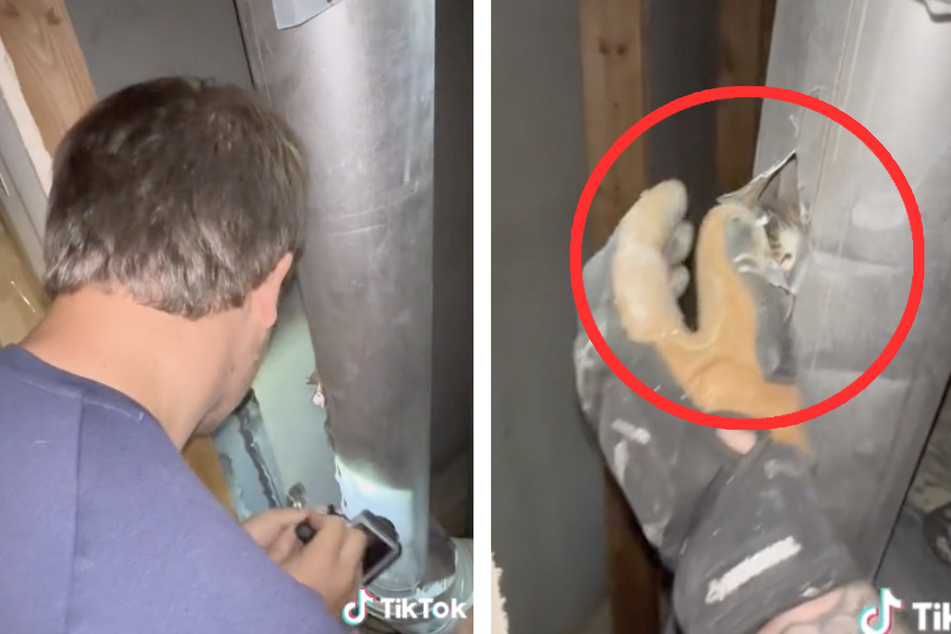 Kass Whisler, a food influencer from Philadelphia shared multiple clips of the wild rescue to TikTok.
The whole ordeal began when she and her family heard meowing from their air conditioning unit outside their home. There, they found a mama cat with her kittens, and were able to coax them out with treats.
The good Samaritans thought they'd got all the animals until meowing from inside the house alerted them to one last poor fur ball.
Freeing this last kitty was no easy feat, since he was stuck in a pipe behind the AC. Kass's husband John and her son Nate tried lots of different tools and ended up having to use bolt cutters to free him.
Once the pipe was cut, John had to reach down and grab the little guy by the scruff of its neck. The kitten was greeted by Kass' adorable cry of: "Hi! We're your family."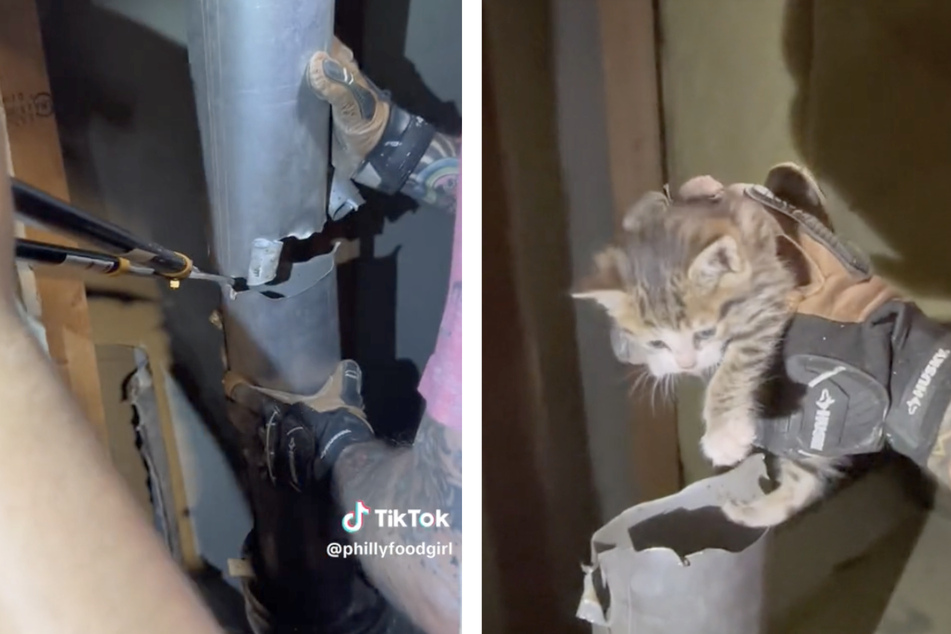 Kass's family has named the calico kitten Murph and has decided to adopt him. There are already cute vids of him on TikTok.
Cover photo: Collage: Screenshots/TikTok/phillyfoodgirl/