Fluffy cat wows TikTok with snugly surprise!
Washington DC - TikTok users are raving about how a fluffy gray cat named Paquito snuggles with his owner. One particular clip of this cat has wowed millions.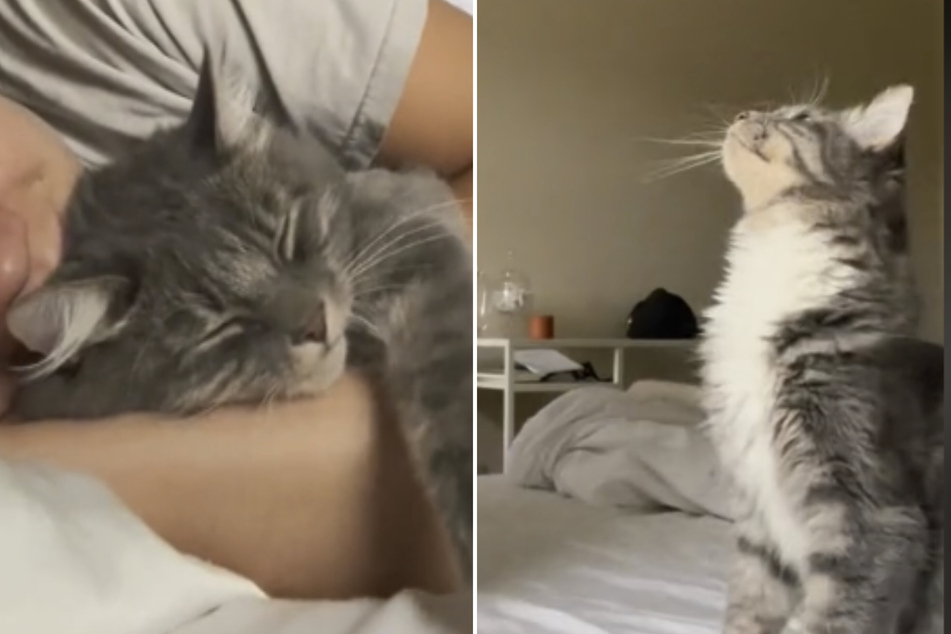 Some think cats don't cuddle and are aloof, unpredictable creatures. But a two-year-old fluffy gray and white cat named Paquito regularly proves that cats can be great snugglers.
Andrea Sosa, Paquito's human, describes him as "The cuddliest cat on the internet," in their TikTok profile. She adopted Piquito at a local adoption event, after he purred himself to sleep in her arms.
Paquito is a Siberian Maine Coon mix and according to Andrea's last viral hit, this feline is her "soulmate." The TikTok clip shows how this cat and human cuddle up together for a nap.
The subtitle of the clip says, "I never thought I would find my soulmate in a cat. Yet here we are."
This vid boasts 47 million views and counting, and TikTok users are here for the cuteness and this cat's deep rumbling purrs.
TikTok users dub this cat's purring as "therapy"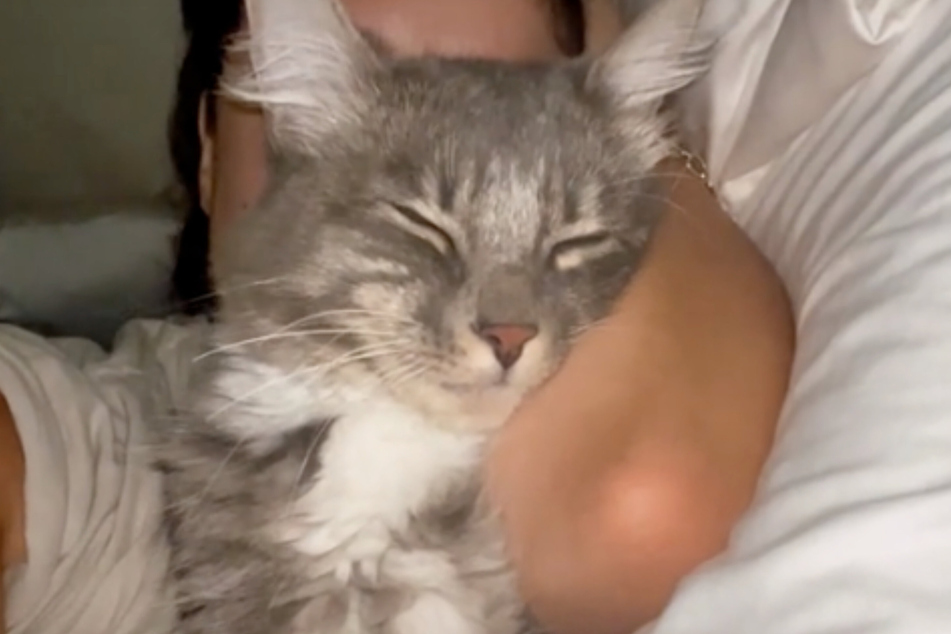 TikTok users can't get over how cuddly Paquito is. Others joke about how they wish the clip could inspire their cats: "Sending this to my cat so they can be like Paquito."
One noted that they would "never want to get out of bed" if they had a cat like him. Some users gushed over the healing effect these animals can have, writing, "Cats know how to heal our bodies. I'll take 10 please."
Though this might sound outlandish, there is some truth to the claim that cats can be therapy. Specifically, because the frequency of a cat's purrs, 25 and 140 Hz, may have a healing effect on both cats and humans. In fact, it may even help bones heal.
In other words, TikTokers might be correct in describing this cat's purrs as their "virtual therapy."
Cover photo: Collage: Screenshot/TikTok/paquito_thecat