Hitching a ride: Hilarious meet-up of a cat and a rowdy rabbit wows millions on TikTok
Internet - It was a very hare-y situation for one cat – who didn't seem too hoppy about his new tag team buddy.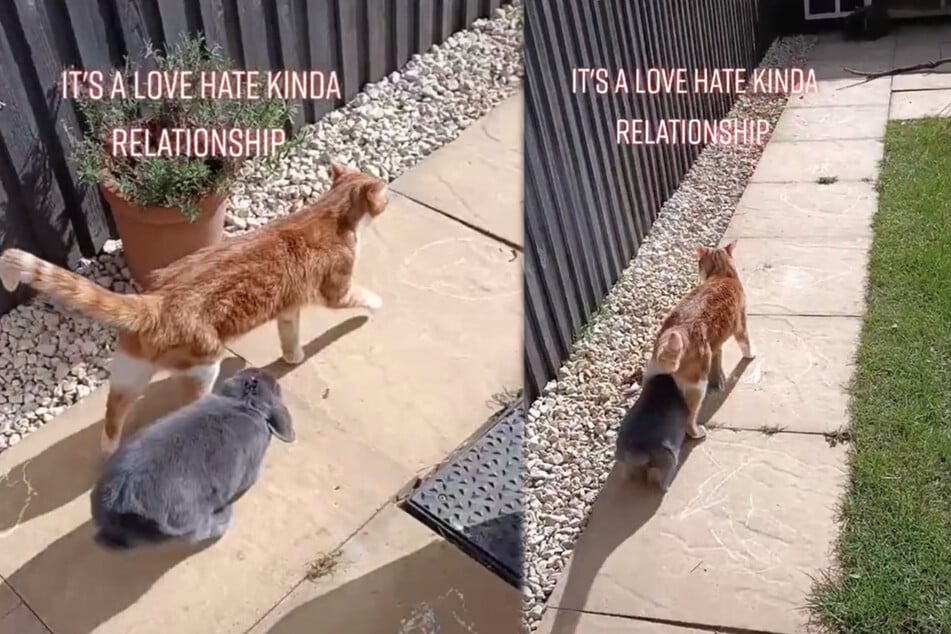 Cat videos are exploding with popularity on the internet. It's no wonder, because the cute, four-legged friends are a joy to watch.
But it gets even better when another animal comes along.
TikTok user aimsmorg28 provided the perfect example: In their viral clip called bunny loves kitty, the name says it all.

The two creatures are literally inseparable!
In the video, a red-haired cat walks around the backyard with a plush, gray rabbit hot on its heels.
As the furry cat prances along, the rabbit slips between its hind legs and sits directly underneath the tabby.
When the cat tries to walk again, the rabbit keeps pace and hops along underneath, making it seem like the cat is riding the bunny!
The kitty appears to be puzzled by the situation. At points, the feline stops and turns to the camera looking confused, before it continues running again.

Yet, it is hilariously still unable to escape its bunny companion.
The cat and rabbit get millions of fans on TikTok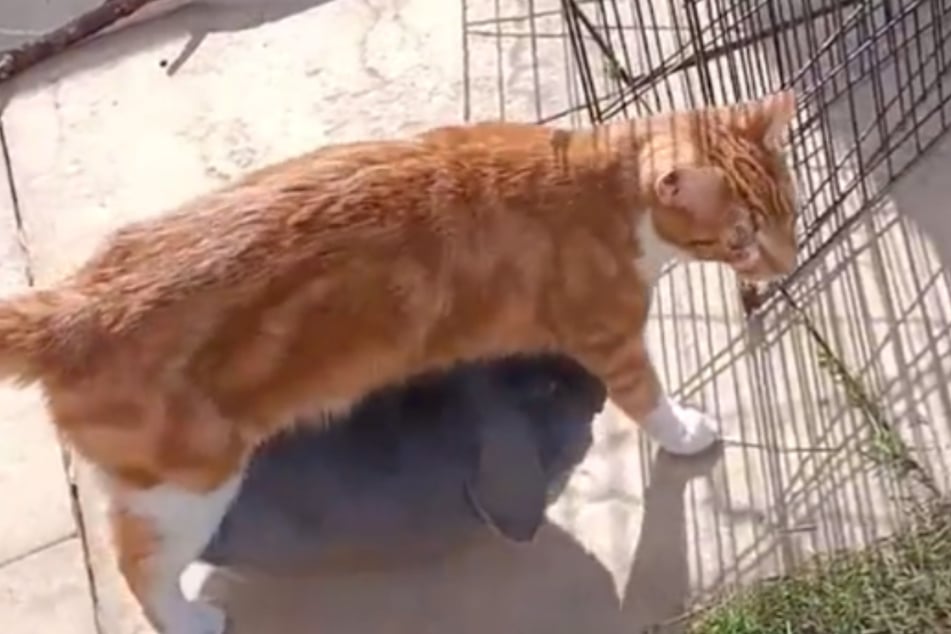 Although the cat keeps trying to pull her legs over the rabbit and walk solo, the gray bunny still manages to hobble along under its friend.
"It's a love-hate kinda relationship," the video is aptly captioned.
On TikTok, the mismatched duo quickly wormed their way into the hearts of users, with nearly 10 million watching the clip.
In the over 19,000 comments, TikTokers shared their excitement for the odd coupling.
"Now your cat knows what it's like for you when he's under your feet while you're walking," wrote one amused user.
"The way that the cat keeps looking back at you, like 'aren't you going to do something about this?'" quips another user.
Instead of the "buddy system," one user deemed the new "bunny system" as the new way to travel in pairs.
The furry friends would definitely agree.
Cover photo: Collage: Screenshot/TikTok/aimsmorg28