In New Zealand, the Kiwi of the year award could go to a cat
Wellington, New Zealand - Mittens the cat has always been a celebrity in his hometown, but now he's ready to make the step up to national level. He's the only animal on the short list for the New Zealander of the Year award.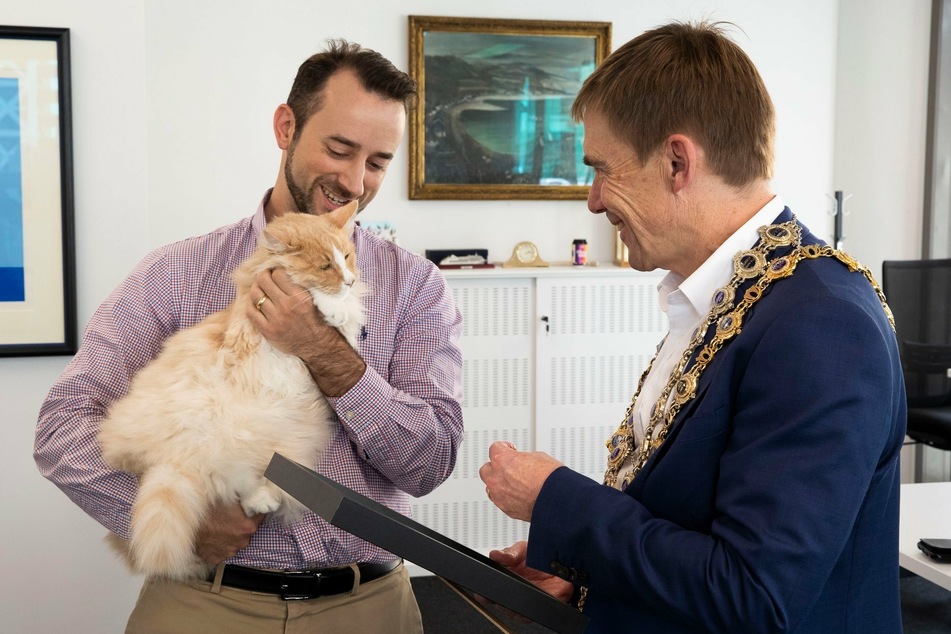 The fluffy star has been a fixture of life in Wellington ever since some residents began documenting his adventures around the city. Soon, Mitten's Facebook page amassed a huge following, which now stands at more than 56,000 users.

The Wellington Museum has already dedicated a mini-exhibition to Mittens and his adventures, called "Floofy and Famous".

The famous feline has already gained prestigious recognition: in May, Wellington Mayor Andy Foster awarded him the Key to the City in a small ceremony.
This honor has only been extended to a select few bipeds, such as The Lord of the Rings director Peter Jackson.

"His floofiness" will compete against New Zealand's Prime Minister Jacinda Ardern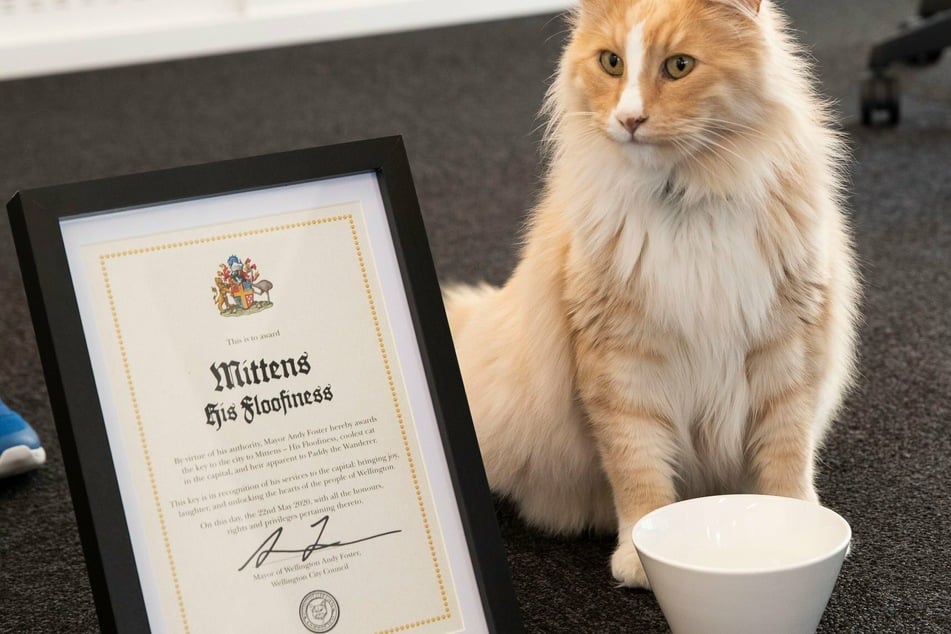 In addition to a certificate, Mittens was also given a miniature key, which now proudly hangs from his collar. According to the press release, he "made his name by taking casual strolls through the busy streets of Te Aro and making himself at home wherever he pleases".
Mittens' owner Silvio Bruinsma and his four-year-old son Roelf were also present.
Now for the ultimate challenge, the title of New Zealander of the Year! The results will be revealed by 18 March 2021 at the very latest.
According to CNN, among Mitten's competitors are Prime Minister Jacinda Ardern, Minister of Health Dr. Ashley Bloomfield, microbiologist Siouxsie Wiles, and journalist Patrick Gower.

Cover photo: facebook.com/wellingtoncitycouncil/